Systronic CL500 stencil cleaning
SYSTRONIC two chamber stencil cleaning unit
This CL 500 stencil cleaning unit has two chambers. The first is for washing and second chamber is a dry chamber. Rinsing happens between the chambers.
This means that you can start the next cleaning process while another product is still in the drying chamber.
This SYSTRONIC CL500 model is both economical and green with its very low consumption of cleaning chemistry and water - about half of the other stencil cleaning Systronic systems.
- best suited for cleaning stencils & squeegee blades for PCB assembly

About the SYSTRONIC cl500 stencil cleaning unit
Specifications
SYSTRONIC CL500 is made for cleaning stencils, squeegee blades and misprints from solder paste.

Capacity:


- Three chambers: 2 Stencil / frame

- Usable chamber size: 800 x 800 x 40 mm




Chemistry: pH-neutral or alcaline / DI-water

Tank sizes: 1 x 75 liter + 1 x 50 liter - a closed loop system

- upgradable to a PCB cleaner




Process time: approx. 16 min.

Throughput : 140 cycles / day




Machine size: L 2.500 x W 900 x H 1.500 mm

Machine weight: approx. 550 kg.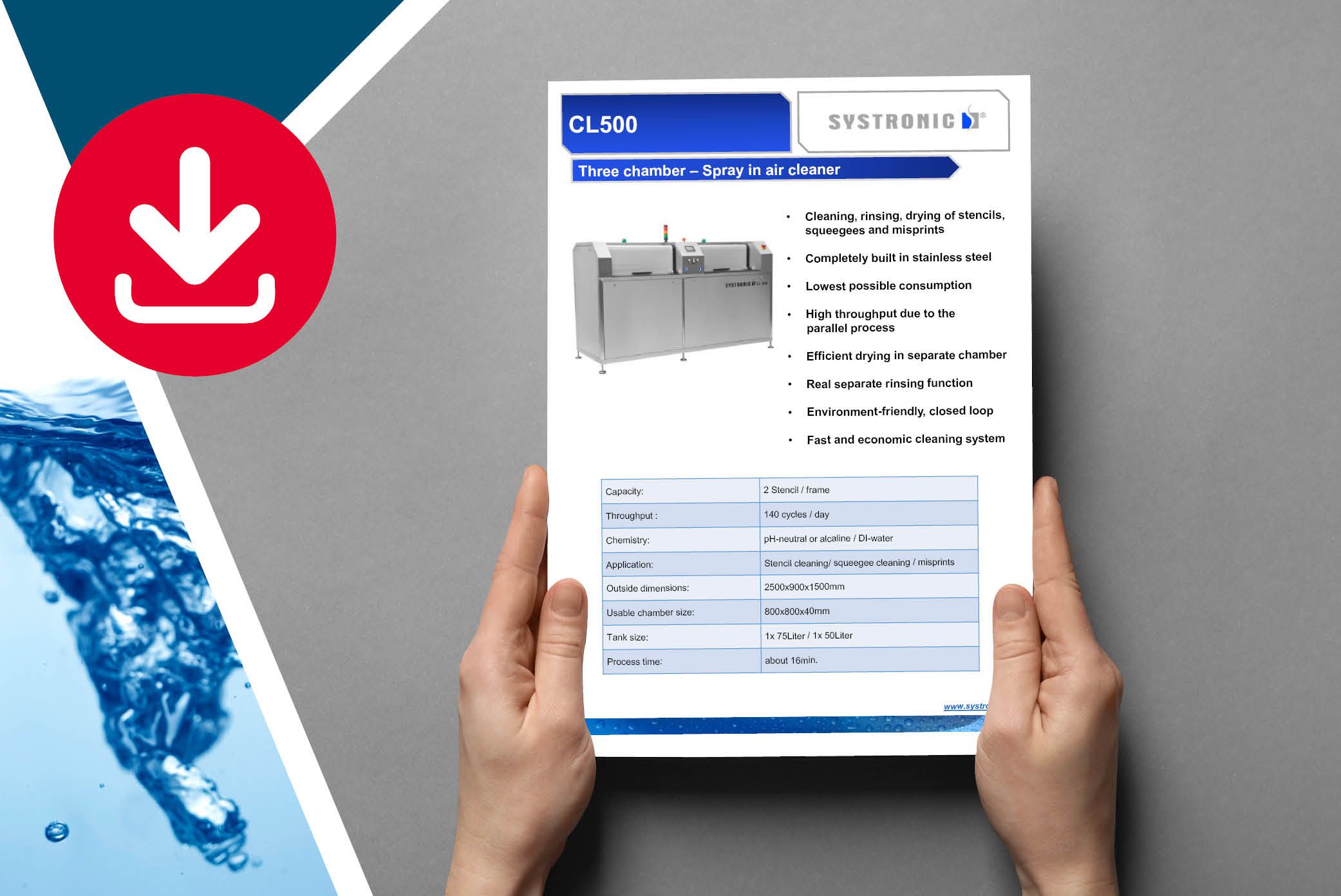 CL500 datasheet
Download all info on CL 500

Here you can download the official SYSTRONIC CL500 flyer. In the flyer you find all manufacture information about the stencil cleaning system.
VIDEO
SYSTRONIC CL500 presentation

Get an up close look at this stencil cleaning system from SYSTRONIC in this presentation video. Note that you can have 2 cleaning processes (washing & drying) running at once.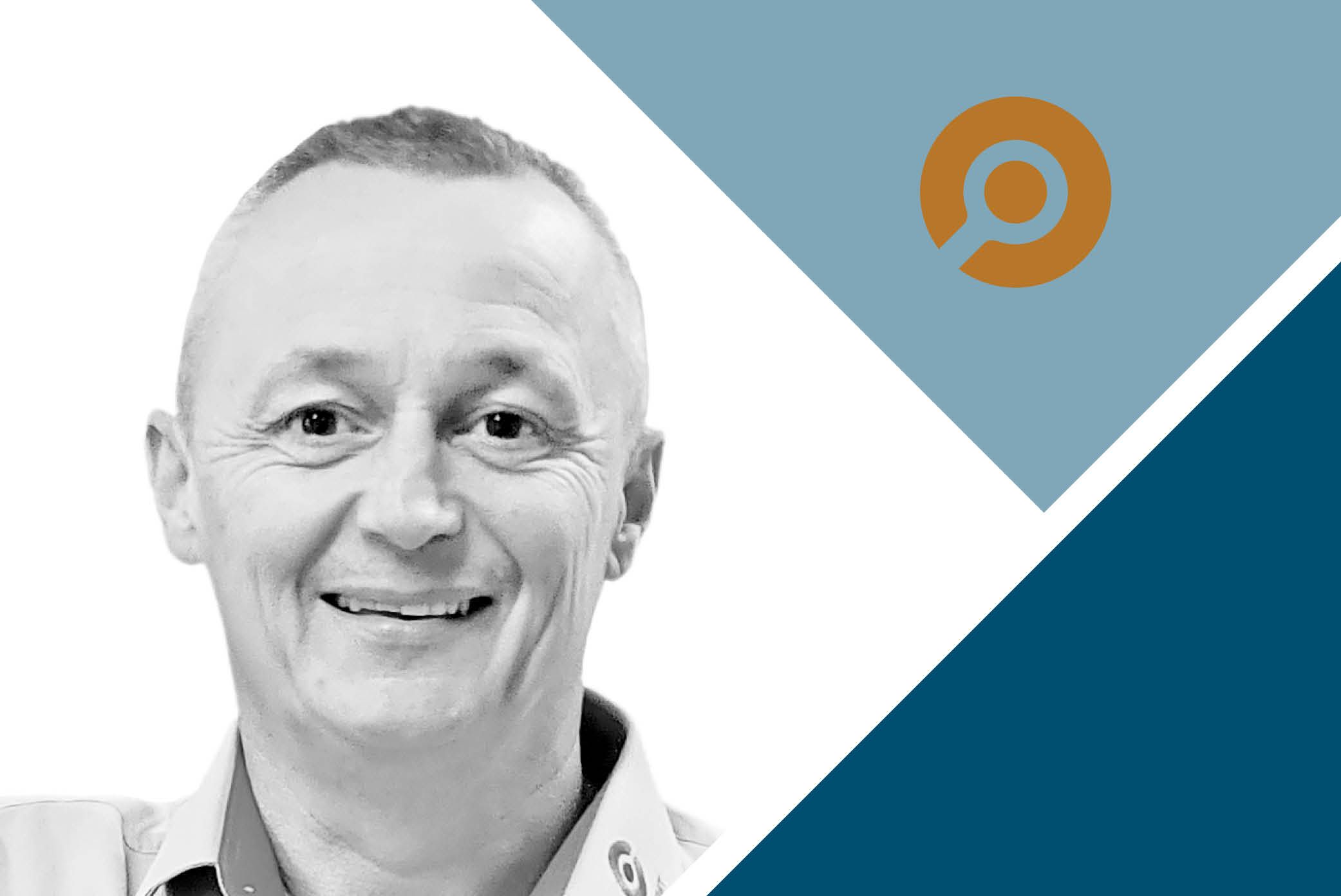 Price & questions?
We can answer your questions

Do you need a price on the SYSTRONIC CL500 stencil cleaning unit or do you have any questions about stencil cleaning systems in general - please just ask.