SMD Storage
Be smart when it comes to SMD storage of your SMD components
How you have set up your warehouse of SMD components will have great impact on your setup time, inventory overview and inventory space.
The ideal SMD storage solution will be readable in up-time, as it will greatly bring down your setup time for a new job in your SMT line.
Plan your SMD storage
4 crucial factors you have to bear in mind when you plan SMD storage

Time

First factor
Gathering components components in no time.

Logistics

Second factor
Gather the right components the first time.

Storage Space

Third factor
Storage the most components in a minimum amount of space.

Humidity

Fourth factor
Storage your sensitive components at the optimal humidity.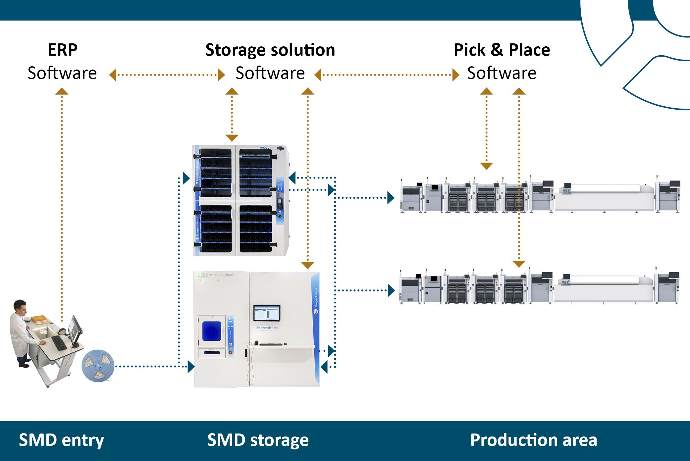 Storage systems

SMD storage, handling & logistics system | Intelligent SMD storage solutions towers and cabinets from Essegi. You get SMD logistic, SMD storage & SMD inventory all in one storage solutions system.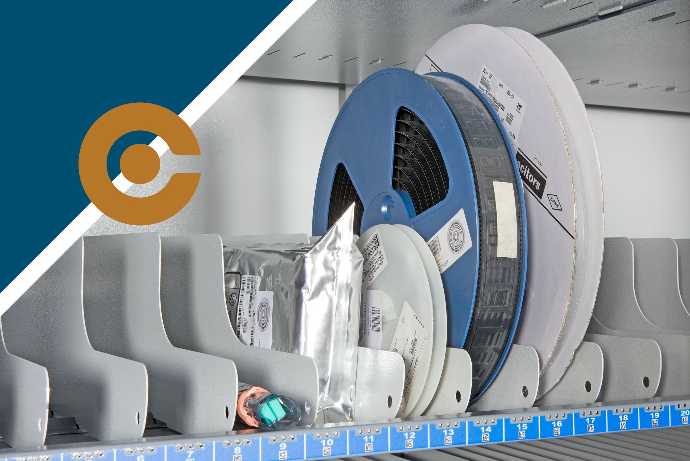 Humidity cabinets

Keep sensitive components safe | Store SMD components at the right temperature and humidity to keep your SMD components safe. See our selection of dry cabinets and baking cabinets.
SMD storage help?

Contact us | Store SMD components in a smart way to support your assembly line. Weather you look for a complete SMD storage system or humidity cabinets - we can help.