Summer holiday
Learn from your (company's) response pattern while enjoying the summer holiday.
We are summer closed in week 28 + 29. Naturally a phone line is open if you have a machine emergency.
Nutek hands over the keys to Scandinavia & Baltic countries
CORE-emt will become the new exclusive supplier
X-ray component counter
49.000 €
5th generation - fast & accurate x-ray SMD counter
CORE-emt - complete SMT line supplier
- A strong SMT partner -
SMT shop
Open 24/7 with useful SMT items
Shop SMT items that is useful when working in the electronics industry. Here you find items like ESD safety shoes, spare parts and more.
Modular YSM40
The worlds fastest compact P&P
Take a closer look to see what this extremely fast YAMAHA YSM 40 compact modular have "under the hood".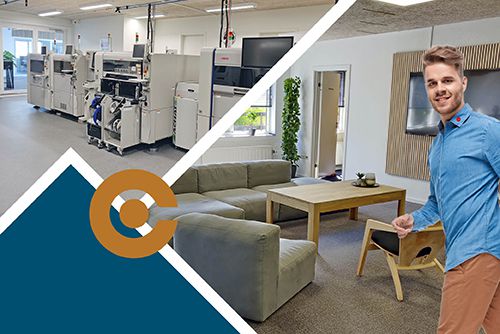 What is on display?
SMT machinery on display
We always have a lot of different SMT production machinery on display. Along side that we also display supporting units.

Complete SMT line supplier - CORE-emt the assembly line machinery supplier
With CORE emt as your SMT partner you get a complete SMT line supplier that offers SMT machinery to the modern SMT assembly line.