Traceability in PCB assembly begins with marking up your boards. Take a closer look at our NUTEK laser markers.
X-ray component counter
49.000 €
5th generation - fast & accurate x-ray SMD counter
CORE-emt - complete SMT line supplier
- A strong SMT partner -
New P&P machine
YAMAHA YRM20 Pick & Place
Curious about the new YAMAHA Pick & Place machine? It's called YRM20 and is filled with new smart features.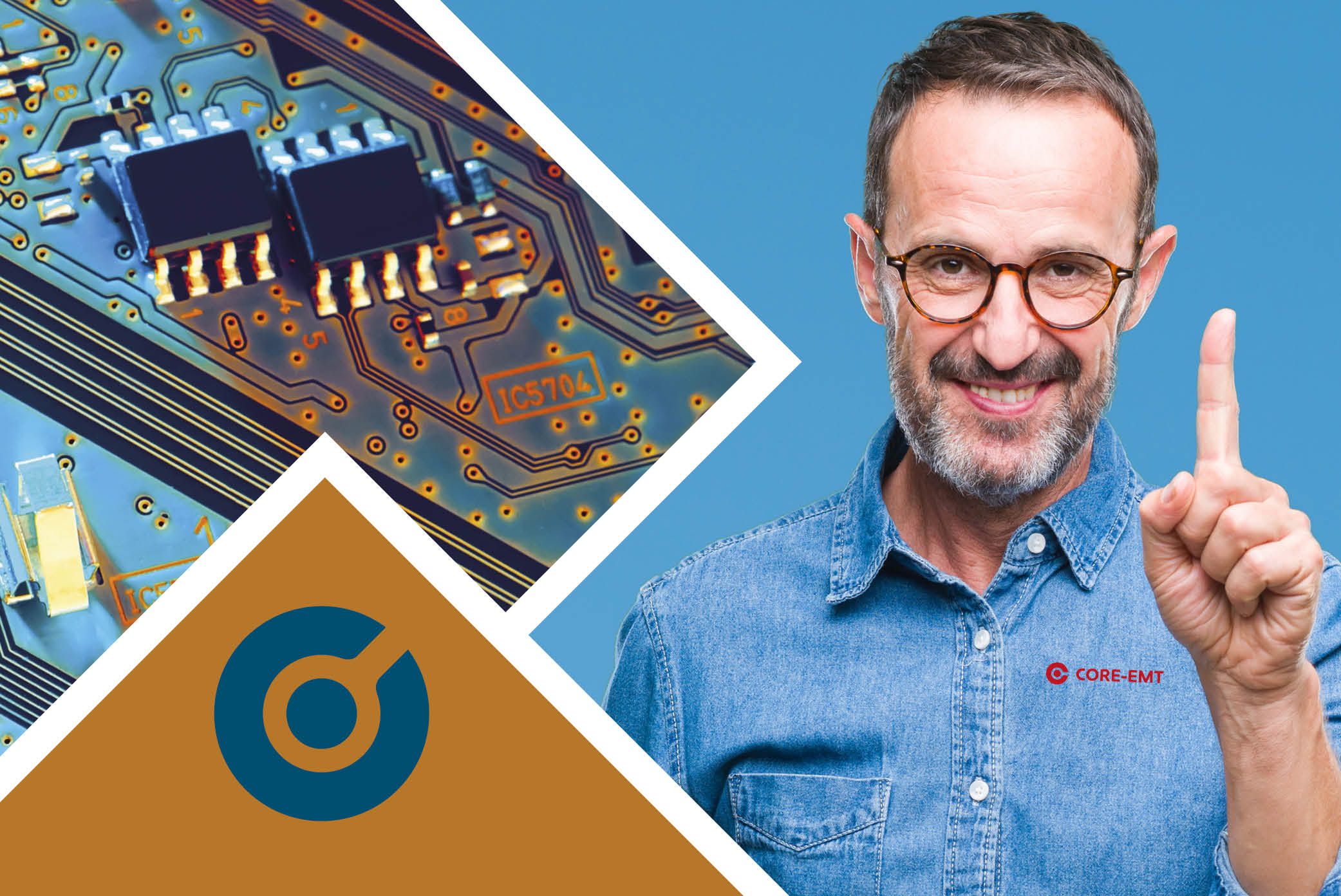 All line equipment
- from 1 strong SMT partner!
We offer you the complete range of SMT line equipment and software from strong brands like YAMAHA SMT, BTU & Nutek.

SMT shop
Open 24/7 with useful SMT items
Shop SMT items that is useful when working in the electronics industry. Here you find items like ESD safety shoes, spare parts and more.
Complete SMT line supplier - CORE-emt the assembly line machinery supplier
With CORE emt as your SMT partner you get a complete SMT line supplier that offers SMT machinery to the modern SMT assembly line.