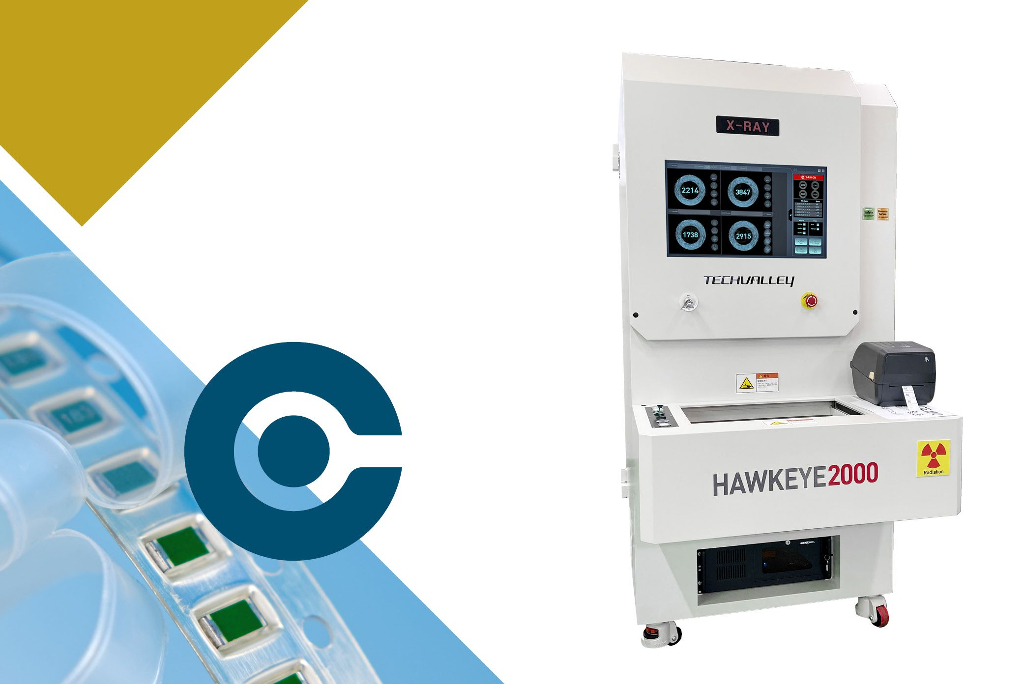 Accurate & fast X-ray component counter
X-ray component counter Hawkeye 2000

With easy operation the Hawkeye 2000 can - with 99,9 % accuracy - detect and count reels content e.g. diodes, capacitors, resistors, regulators etc., tubes, trays, bulk, snippets, splicing, ESD bags and so on.

Hawkeye 2000's smart update system, enable counting results to be uploaded to database straight from the touch screen.

The counter also comes with 'back & white list', automatic barcode reader (option), Polygon 'region of interest' drawing and manually quantity adjustment features. Download the Hawkeye brochure to read more about the new features.
- Inspection time: 8 sec (1 reel) or (4 reels counted simultaneously)
About Hawkeye 2000 X-ray component counter
Specifications
The manufacture Techvalley has been improving their X-ray Component Counter series since 2013, and are current on the 6th generation on component counters.
Inspection:
Accuracy: 99,9%
Smallest SMD detection: 0201 metric / 008004" imperial
Inspects in 3 modes: 1 reel - 4 reel - etc. inspection mode



X-ray tube:

Voltage: 55 kV

Power: 110W

X-ray detector:

Size: 430 x 430 mm FPXD

Pixel Pitch: 200 ㎛
Resolution: 9,4 mega pixel

Component entry: front (stage) door

Screen: touch screen

Label printer: on the front

Barcode reader: on the front

Machine size: 900 x 1.579 x 1.828 mm

Machine weight: 660 kg
Safety, performance & worlds best X-ray tech
World's best X-ray component counter technology
• Counts up to 4 reels (180 mm) simultaneously
• Highly reduces SMD counting time (labor costs) and kitting times
• Increases inventory management time
• Reduces SMT line down-time
Automatic component counting
• Reel max size: 4 reels - 180 mm
• Reel max size: 1 reel - 380 mm
• ERP / MES integration
• No damage to components or reels during counting

Safety features
• Real-time external radiation leakage detector (<1 µ Sv /h)
• Double door prevents radiation leakage
• Light curtain sensor system for the front (stage) door, stops the door immediately and shows warning sign on the monitor if e.g. a hand is detected
• Interlock system for safety. Hawkeye2000 cuts the power to the tube immediately if the door is opened by force / accident . Also it shows a warning sign on the monitor. When the front (stage) door is open, the tube cannot start.
• Fully CE Approved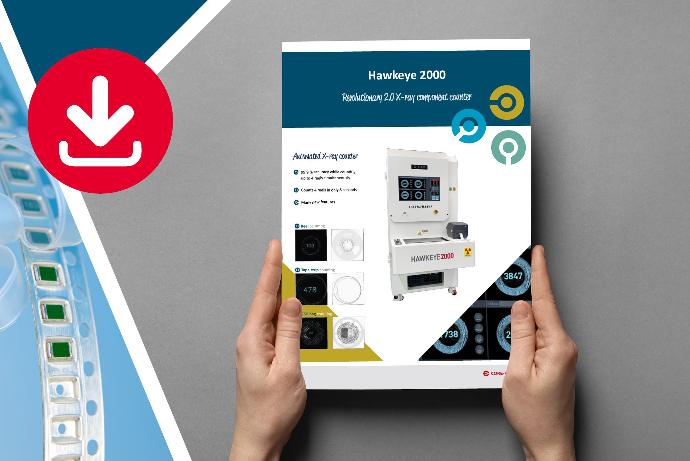 Hawkeye 2000 flyer

Download Hawkeye flyer | Find more chip counter info, specifications and new feature descriptions about x-ray component counter Hawkeye 2000. Simply download the flyer and learn more.

Video X-ray counter

How to use Hawkeye2000 | See how easy it is to use the accurate Hawkeye 2000 x-ray counter 'in action'. The SMD counter can help keep your storage count accurate.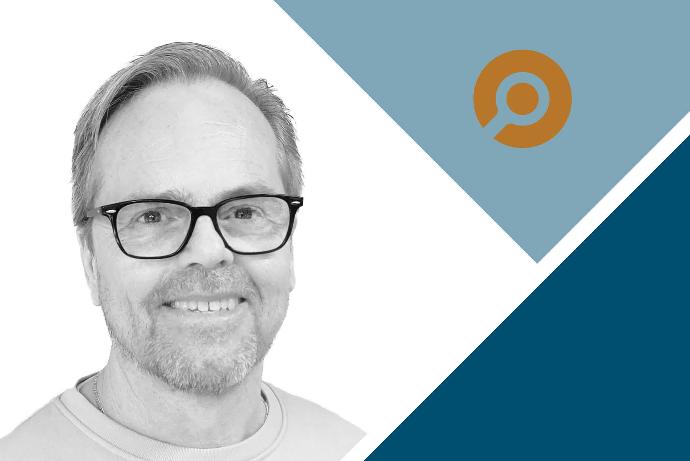 X-ray counter info?

We can help you out | Do you need more information about the Hawkeye2000 SMD counter? Get in touch. We offer product information and process support to optimize your SMD workflow.