Featured case  |  Swedish Microwave 
A new year begins with new machinery at Swedish Microwave
In Motala, Sweden, is Europe's oldest manufacturer of Low Noise Block down-converters (LNB) for the global satellite market; Swedish Microwave (SMW). 
SMW begin 2020 by upgrading their assembly line production machinery to keep up with LNB production demands such as capacity, traceability, less maintenance and timesaving workflow for operators. 
Therefore, SMW have invested in 2 new YAMAHA YSM20r pick & place machines to maintain the best performance-price ratio on the LNB market.
"At SMW we consider our new YAMAHA Pick & Place machines as an investment in a future proof solution as we will not be pushing our new Pick & Place machines to the limit component sizewise from day one"
explains Robert Johansson, Purchasing Manager & Partner at Swedish Microwave.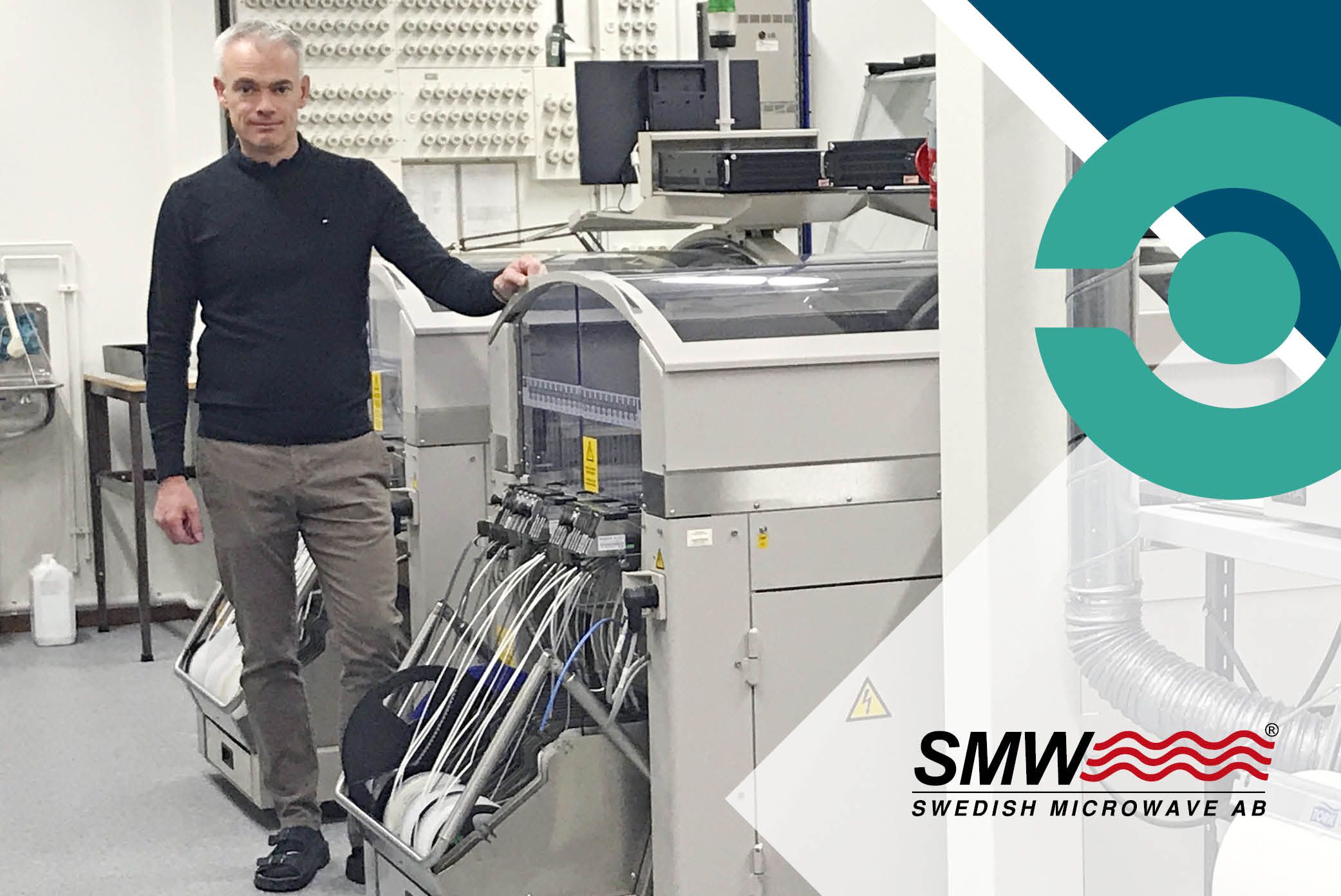 Robert Johansson standing beside the, soon to be, former Pick & Place machines in the Swedish Microwave factory in Motala.
This is a win-win investment

Customers at SMW will feel the impact of the new machinery, that have a higher amount of component feeder slots. This improves production time and thereby also delivery time.
"Apart from the timesaving factor operators will get the benefit from a new software interface and with functions like the 'smart setup software' that will eliminate human mistakes in setup. Furthermore, ergonomically handling with setup, exchange and reloading of feeders will be much easier compared to prior workflow." Says Robert.
"We look forward to giving both customers and SMW operators better conditions – we truly see this as a win-win investment" Robert explains. 
A brand shift that makes sense

"Not only does the YAMAHA machinery solution suit SMW's requirements very well. We also made our decision to shift brand on our 6-year long cooperation with YAMAHA supplier CORE-emt. 
By being accessible and having quick support on our existing equipment." Robert ends.
After a thorough training of SMW operators in week 4 at CORE-emt HQ, on their new Pick & Place machines. The machinery will then be packed, shipped and installed at SMW in week 6.