Aleksej Calmann 
Support from CORE-emt
Climbing up the ranking by 69 positions
Just like a PCB that runs through an assembly line must follow a certain course of actions, where precision in every task is crucial to deliver the perfect result. So it is also for our IRONMAN Aleksej Calmann.
This weekend Aleksej Calmann competed in the World Championship on Hawaii. "This IRONMAN on Hawaii challenged me in new ways. My swimming performance did cost me a place in the top 6" stated a disappointed Aleksej from Hawaii. He explains "I have learned the hard way that lubrication is key 🙂 My new triathlon suit gave friction that resulted in skin scraping and bleeding. This totally shattered 2nd half of my swim."
 After the swim, Aleksej found himself on an 82nd place. On the bike, he showed total resurrection with the best bike time in his class -  
placing him in 6th place.
 "Heat and high humidity combined with the hard swimming earlier, began to take a toll on me during the run." Aleksej explains "I know I gave my all at this IRONMAN, and that is a comfort as I'm disappointed that I didn't get a higher ranking."
 Aleksej finished on a hard-earned 13th place in his age group.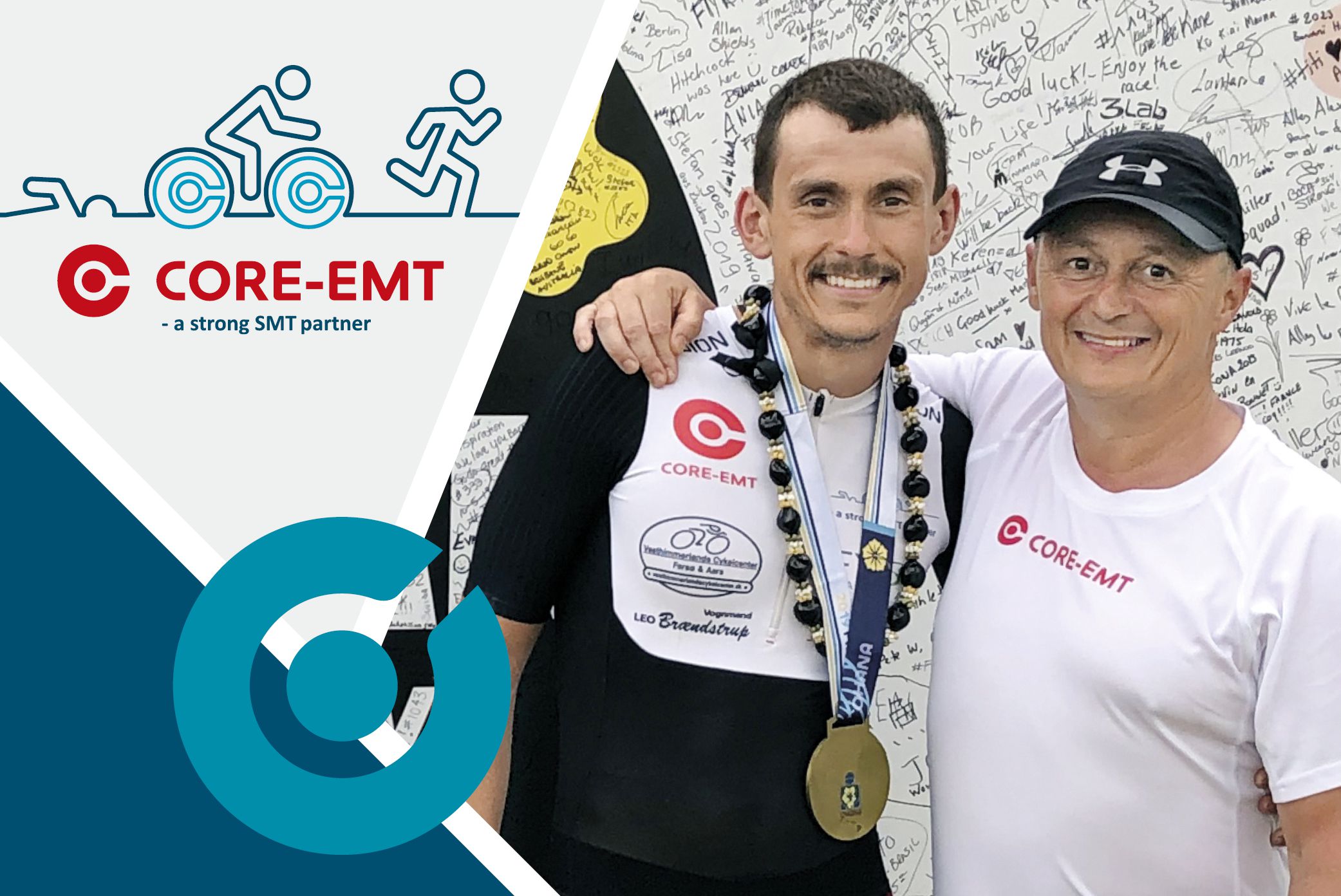 Although the result wasn't what Aleksej aimed for, he nevertheless is left with a sense of gratitude. Gratitude towards his supporting family and the sponsors that made it possible for me to be 100% ready at the starting line this weekend.
Steen V. Haugbølle who is in Hawaii to support Aleksej, states: "I'm really amazed by the strength of character and willpower Aleksej Calmann have proved at this World Championship.
 What a comeback from 82nd place to a final 13th place.
For me personally it's a privilege to support others that really give their best. No matter if it's supporting our customers within the electronics industry or in this case, IRONMAN Aleksej Calmann."
Learn more about Aleksej Calmann
& his journey towards the IRONMAN World championship