Excellence never came from the comfort zone 
Outside the comfort zone - there are no limits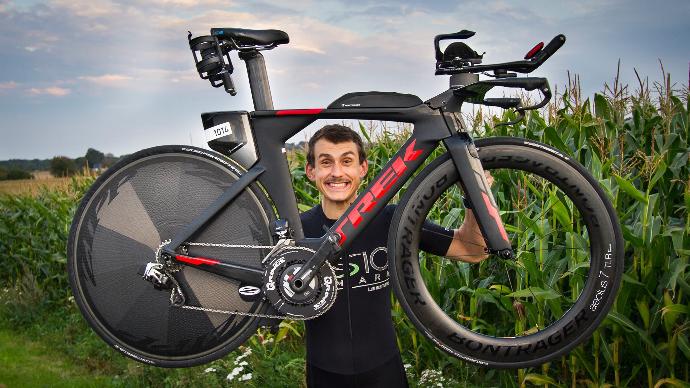 Meet Aleksej. Aleksej is a Danish IRONMAN contender.
We are fascinated with him - fascinated and intrigued with his ability to push himself beyond his boundaries of what is known and comfortable.
How does he cope outside the comfort zone? What drives him to go on, even when his body and mind tells him to stop? What does it "cost" to give yourself 110% to reach a big goal?
Most of us know that gut feeling, when we tread on a new path and we walk beyond our comfort zone - both on a personal level and in business. 
The excitement, the uncertainty, the inner voice that either cheers you on or tell you to get back to the save path that you know and have walked on many times before.
World championship
- about Aleksej -
Aleksej is competing the World Championship on Hawaii this October.
It's bit unusual, but Aleksej is hoping for bad weather conditions on Hawaii, as he states "I perform my best under challenging weather conditions" 
IRONMAN Training
- about Aleksej -
When Aleksej is not training 20 - 25 hours a week for the upcoming World Championship, he is the manager at the bike shop in Aars.
The training includes running, biking, swimming, beneficial nutrition & the right mindset.
Support is key
- about Aleksej -
Not only is Aleksej a strong athlete, he is also a very humble guy.
Aleksej knows that without the support from his girlfriend, family and sponsors, his triathlon career and winning streak, wouldn't be a possibility. 
CORE-emt is the main sponsor for Triathlon athlete Aleksej Calmann
CORE-emt understands, that an outstanding performances by a company - or an individual like Aleksej - needs the right support and service team behind them, to perform at their best.
There are no limits
Apart from the obvious strong body an IRONMAN participant, also needs a strong psyche.

As the World Championship is held in Hawaii, it's almost impossible not to think about the 2nd of 7 principles of life in the Hawaiian Huna tradition; Kala.
Kala translates into: There are no limits, everything is possible.
Challenges that we see as limiting or fear that we cannot overcome or surpass – only exist in our mind.
If you want to accomplish something you can accomplish it, but you must conquer the mind before the milestone.
If you narrow it down, it means that (almost) all limitations come from within. Grounded in our experience, culture, fear or habits.

Excellence never came from the comfort zone
This doesn't mean that being outside your comfort zone won't bring the uncomfortable thoughts or feeling. But by being aware, gives you something valuable. A choice.

-  A choice to take conscious decisions, that can open to a world of growth, positive actions and goals that can lead to excellence or make
- A choice to let your decisions being influenced and overcome by fear for the unknown. Keeping you inside of your comfort zone – and away from all truly new pastures.
There is no right or wrong choice. Just a possibility, for the conscious mind, to aim and reach extraordinary achievements and goals. Excellence never came from the comfort zone.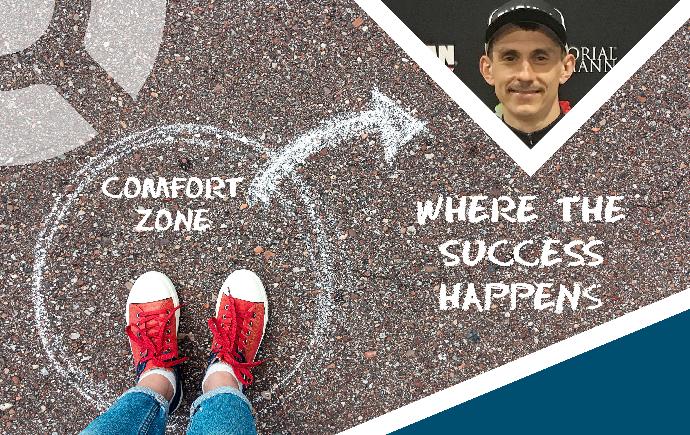 Aleksej' insights on reaching one's goals
Reaching outside what is comfortable and familiar to reach your goal
How to cope outside the comfort zone?


- insights by Aleksej -
When I get outside my comfort zone, I choose to see this as an opportunity to get comfortable being uncomfortable.
Just imagine what you can do, if you learn to react differently in pressured and uncomfortable situations?
What drives Aleksej to go on, even when his body and mind tells him to stop?

- insights by Aleksej -
Your biggest enemy lives inside your head. It's all about learning to feel your body signals and listening to your thoughts objectively.
Giving you a choice step out of you comfort zone.
When body and mind says STOP! This is the first sign that you are moving boundaries - and that is what it is all about for me.
What does it "cost" to give yourself 110% to reach a big goal?

- insights by Aleksej -
It costs a lot of time away from family and friends, and it requires high self-discipline and determination.
Investing in a sport like this is only possible with a strong support team, that ensure that everyday life runs smooth.
It is the love for my sport and my ongoing development that keeps me investing time, effort and energy.
Stats on
Aleksej Calmann
Born:  18-11-1990 Russia
Height: 179 cm
Weight: 71 kg
Shoe size: 43
Max pulse: 189
Body fat percentage: 4,2 %