Your reliable SMT partner with a strong financial foundation
For us healthy finances and customer satisfaction goes hand in hand. That's why it gives us great pleasure to share that CORE-emt once again have received the Dun & Bradstreet* AAA rating
*formerly known as Bisnote.
The AAA rating equals a 'financial top mark'
This is the 6th AAA rating CORE-emt has received since 2016.  

Only a carefully selected few companies achieve the AAA rating, and even fewer obtain the rating multiple years in a row.

A genuine proof we are a reliable SMT partner
You can, with peace of mind, do business with CORE-emt. The AAA rating proofs that CORE-emt is a solid, well-run company that deliver on customer satisfaction and has healthy finances. 
We excel in 360degrees customer service. From guiding you to the best SMT line solution, to delivery, installation, maintenance and training courses, CORE-emt is your strong and reliable SMT partner. 
'Our passion is delivering SMT solutions specified to serve the customer well. We always have the customer best at heart, and I believe that our customer base keeps growing because of exactly that.' explain Steen V. Haugbølle, who happily received the Dun & Bradstreet diploma for the AAA rating.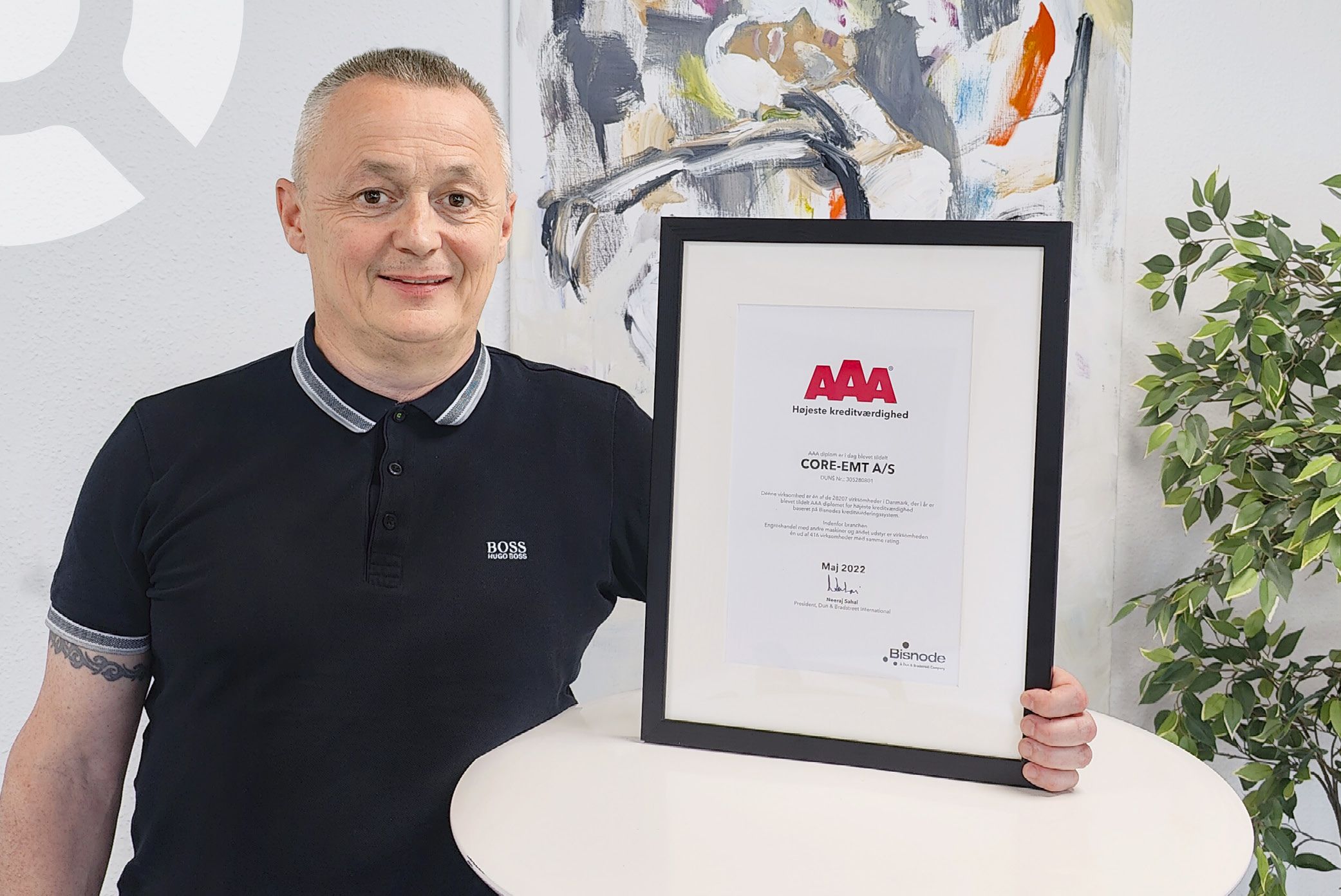 With us you find a stable financial foundation
We are proud to show our existing and potential customers a clear picture of CORE-emt company growth, dependability and profitability, based on the AAA highest creditworthiness rating.
CORE-emt is a stable financial and trustworthy company whom you can safely do business with. The AAA highest creditworthiness rating proves this.