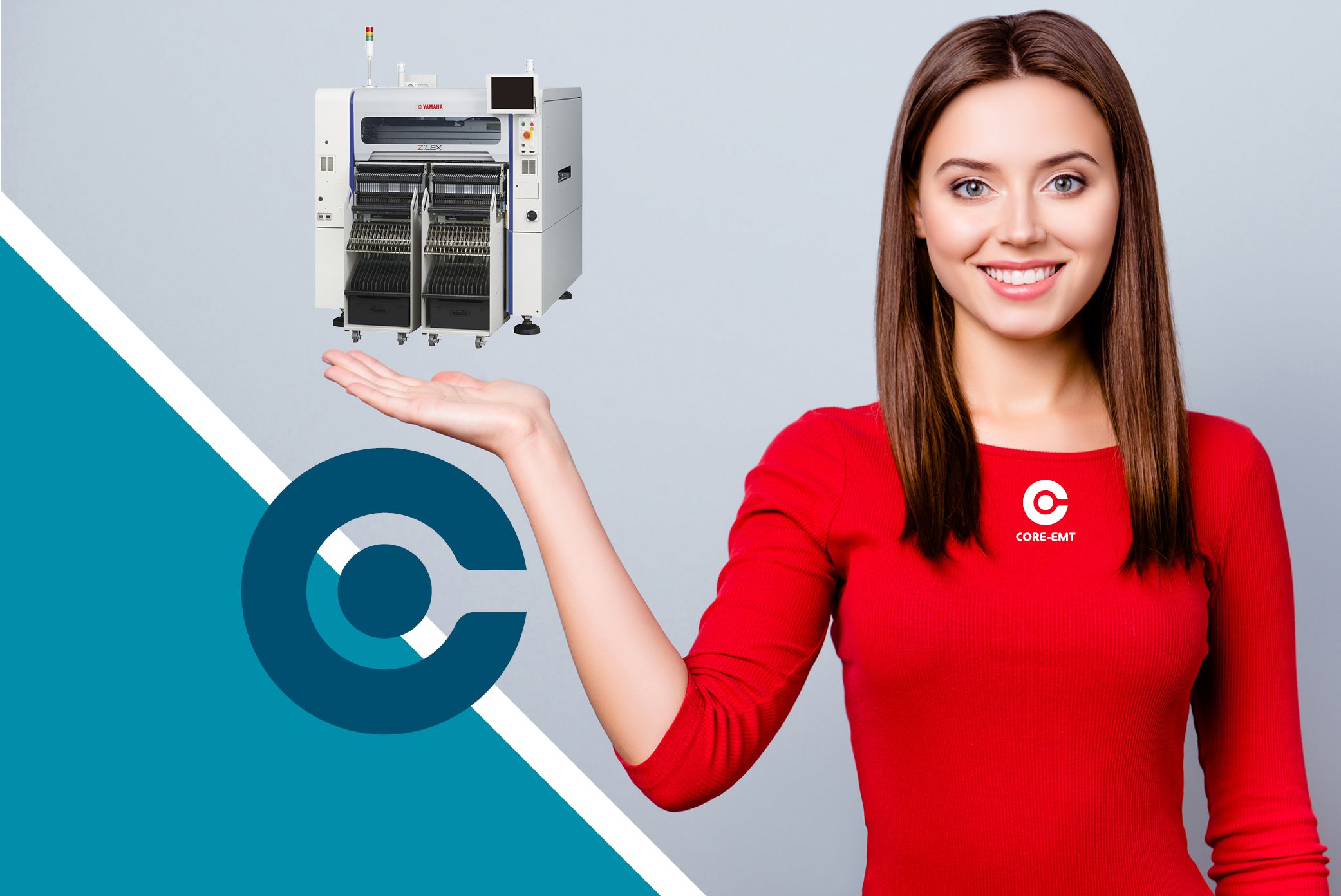 Full SMT line
A full line-up of SMT machinery
See all our SMT production line equipment all the way from dispensing, screen printing, SMD mounting, soldering to inspection.
Featured unit
Pick & Place YSM20R
The heart of a SMT production line is the modular. We are proud to show you this high-end pick & place model YSM20R.
Supporting units
Support your SMT production
To keep your SMT production line running with a minimum of down time, you need the best possible SMT supporting equipment.
Few SMT line equipment suppliers offer a full SMT production line-up. At CORE-emt we are proud to be a total supplier that offer a full SMT line.

When you choose to buy your SMT production line from one total supplier, you know that every SMT machine in your SMT line works perfectly together.