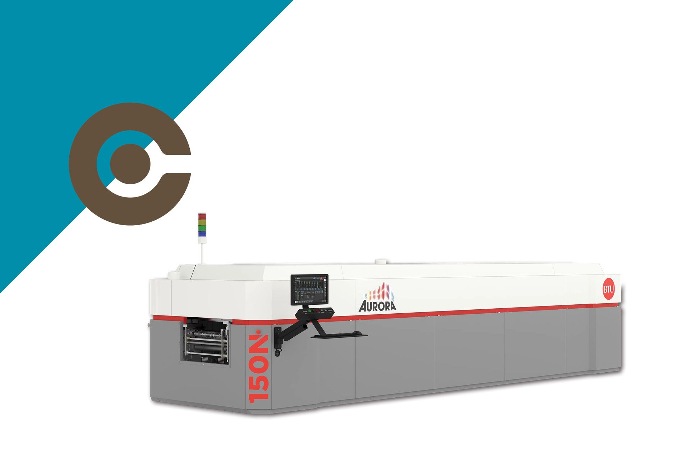 A nitrogen reflow oven for assembly line

Aurora 150N
BTU reflow oven
The new and improved BTU reflow oven platform; Aurora 150N offers a new user interface with e.g. icon buttons as menu, improved monitoring dashboard and a configurable user home screen. Conveyor width is 620 mm (single lane) / 2 x 305 mm (dual lane) as a standard and the conveyor speed is 0,254 to 2,54 m/min.
Aurora 150N include more heating + cooling zones to enable controlled cooling to heavy PCB boards, than its predecessor the Pyramax 150N.
- Total length 6.490 mm
About Aurora 150N - a BTU reflow oven
Specifications & more info
Soldering atmosphere: N2 nitrogen

Total length 6.490 mm



Heating zones: 12 top + 12 bottom

Cooling zones: 4 top + 3 bottom




Maximum temperature: 350°C (option 425°C)


Heating length: 3.792 mm

Cooling length: 1.264 mm



Option: Profile guardian - a board level traceability tool to verify temperature download flyer

Option: Scuba scrub - flux management technology



Innovative cooling system

Flux management system


Low maintenance

Lifetime warranty on heaters and blowers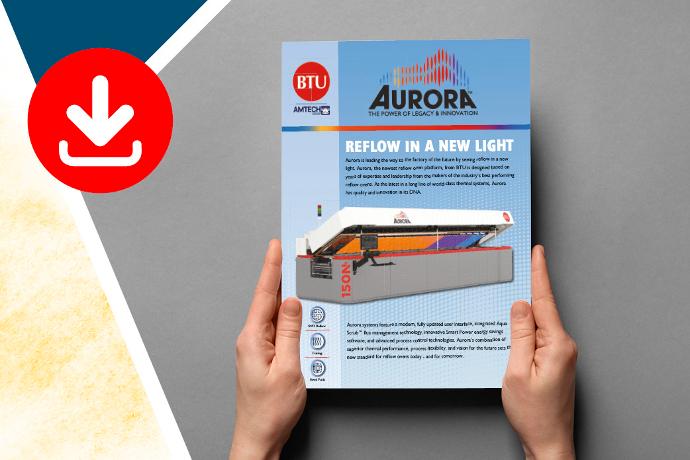 More Aurora 150N info & specifications
Download the Aurora 150N BTU reflow oven brochure to dive into all the reflow oven details, options and configuration possibilities.

Introduction to the Aurora reflow oven
Closed loop convection control | We invite you to look at this introduction of the newest BTU innovation; the AURORA reflow oven.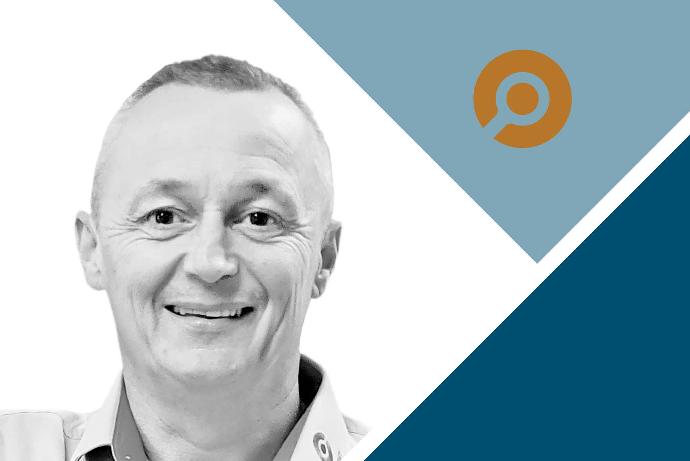 Aurora 150n reflow oven price?

- or do you have reflow oven questions? Do get in touch, as we are more than happy to help you find the reflow oven that best suit your production needs.