Lounge & SMT showroom 
At CORE-emt HQ you find calm surroundings where you can both relax and learn.
We find that this learning environment makes knowledge sink in faster.
Take the CORE-emt tour
We invite you on a visual tour of our lounge & SMT showroom. From where ever you are sitting right now.
If you see a SMT machine you want to take a closer look at, or if you want to hang out in our lounge - you are welcome - just give us a 'heads up' and we'll have coffee ready for you when you arrive at CORE-emt HQ.
Training
'Hands on' machinery training  on the machine in question if possible.
Lounge
Relaxing and comfortable surrounding are the foundation for good conversation & laughs.
Demo's
Take a closer look at the SMT machine of your choice with an expert by your side.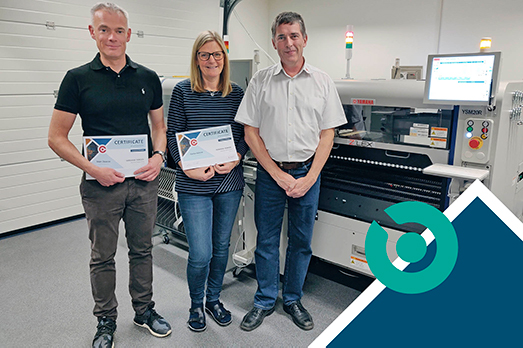 Product training in SMT showroom
Thorough training is the foundation of a good and productive workflow. 
We typically offer user training in two levels:
Operator training 

Comprehensive training 

The operator training is the basic training you need to operate the machine on a daily basis. If an operator needs a deeper understanding of the machine and it's extended functions we recommend the comprehensive training.

Product training at CORE-emt is mainly performed in our SMT showroom.
Good talks & great times
We enjoy spending time together. Therefore, it was only natural that we in the spring of 2020 extended our SMT showroom with a lounge area. 

You have a standing invitation to visit us for coffee & a giving conversation. 
Feel free to accompany your coffee with advise on process and workflow, if you feel like sharing a workflow challenge that you might be struggling with.
As heartfelt relations is a core value - we see the lounge as the perfect room to honor that value.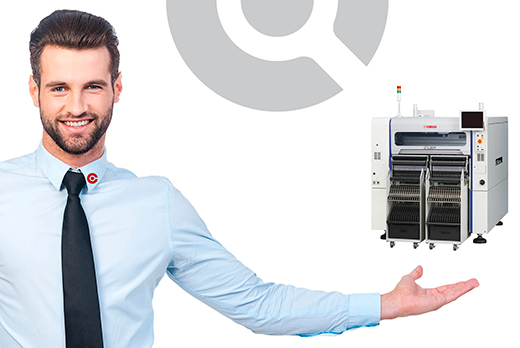 Product demo in SMT showroom
Learn more about a specific SMT machine by having a close up look at the machine with an expert by your side.
The expert will both demonstrate the machine capabilities and after the demonstration answer any questions you may have about the unit alone - and in interaction with other existing machines in your production.
In the showroom a SMT line-up and a selection of units that support SMT lines is always on display. The SMT machinery selection in the showroom will vary over time, as older models will be replaced with new ones.
What is on display today?
See what SMT machinery is on display in our SMT showroom