CORE-emt is awarded for outstanding accomplishment in sales
ESSEGI Automation, the manufactures of the Storage Solutions system awarded CORE-emt with the acclaimed 'Outstanding accomplishment in sales 2022' award 
Storage solutions is a hit with the electronics manufactures 
The award is not only a recognition to the sales team, but a testament to a worthwhile SMD storage system that the electronics industry really needs, and a gratifying collaboration between Essegi Automation and CORE-emt.
'Although we have recently come out of a period of lockdown and restrictions, ESSEGI Automation want to reward our Danish distributor, CORE-emt A/S, for a constant percentage growth in sales with 'Outstanding accomplishment in sales' Award.'
Congratulations to the CORE-emt team!'

State José Luis Cicciò, Sales Manager at Essegi Automation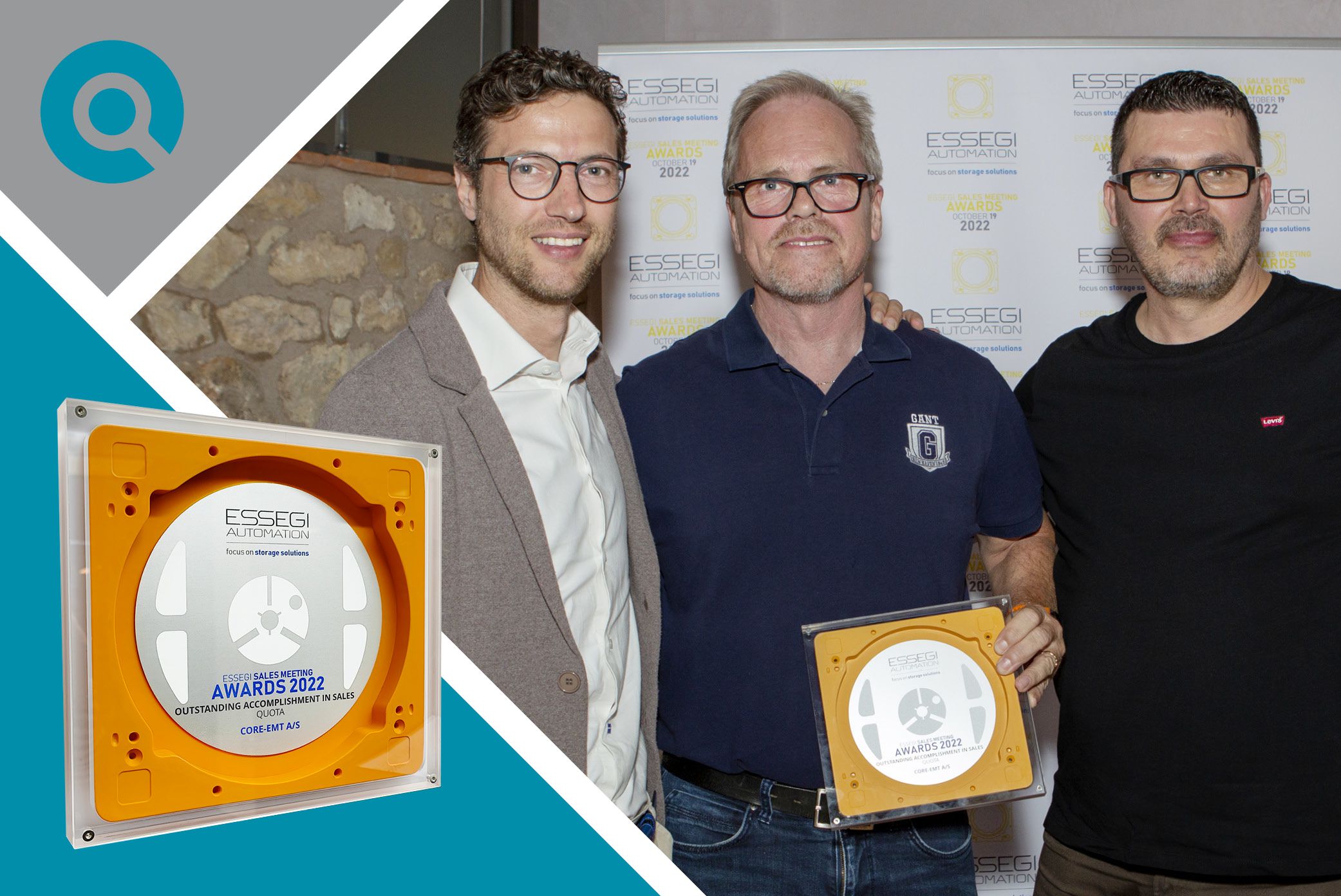 The CORE-emt team is thankful for the award and look forward to introducing more companies to the storage solutions systems in 2023.
Alberto Caleari, Essegi Automation Area sales manager presents the award
to the CORE-emt sales team members Peter R. Valentin & Kai Koivunen.
Take a closer look at the Storage Solutions
Smart SMT storage that will save your company a lot of space.