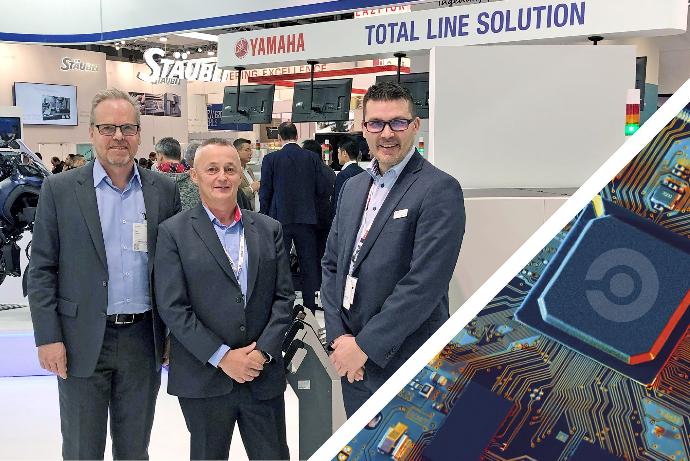 Get ahead - join us at SMTconnect 2022
Like many others in the electronics manufacturing community, we will be heading for SMTconnect 2022 in May. 

With good reason, as SMTconnect is the electronics expo that gives you access to a knowledge hub with a dedicated focus on what is new within tailored solutions for electronics assemblies.
Combine that with rewarding and relevant networking. SMTconnect is an electronics expo not to miss.
We look forward to meeting you face to face at SMTconnect!
Take a look below for contact information if you want to retrieve a free ticket.
 
- The CORE-emt team
Find new machines & solutions 
from our strong brands on SMTconnect
At the SMTconnect expo you will find our main brands showcasing new solutions & machines
YAMAMA
Hall 4 - Booth 319 

SYSTRONIC
Hall 4 - Booth 358

Techvalley
Hall 4A - Booth 150

Where
Find the SMT connect expo venue 
SMTconnect 2022 is held at the NürnbergMesse

Karl-Schönleben-Str.
Messeplatz 1, 
90471 Nürnberg
When
Date & time
Date: 
10th - 12th of May 2022

Time: 9 am - 5 pm



Free tickets
Contact us for free tickets
Send a mail
to:
louise@core-emt.com
to retrieve your free tickets code.

Note:
Each free ticket code is for 1 person to access the
SMTconnect 2022 Show.
Meet the CORE-emt team at SMTconnect

Get in contact with the CORE-emt team and setup an appointment