Serving SMT solutions that match customer needs
'Each day all our efforts goes into being at service to our loyal customers - we work hard to follow the electronics marked, to offer the services and products that our customers need.
This recognition and acknowledgement from our main brand YAMAHA, is a testament to the work, we as a team, perform at CORE-emt.' state a happy Steen V. Haugbølle.
We thank the YAMAHA organization for their support and our productive collaboration, that enable us to provide efficient SMT solutions that match the electronics manufactures requirements and needs.
It is with great pride that CORE-emt has received the YAMAHA Motor Europe, SMT section's most valuable distributor award.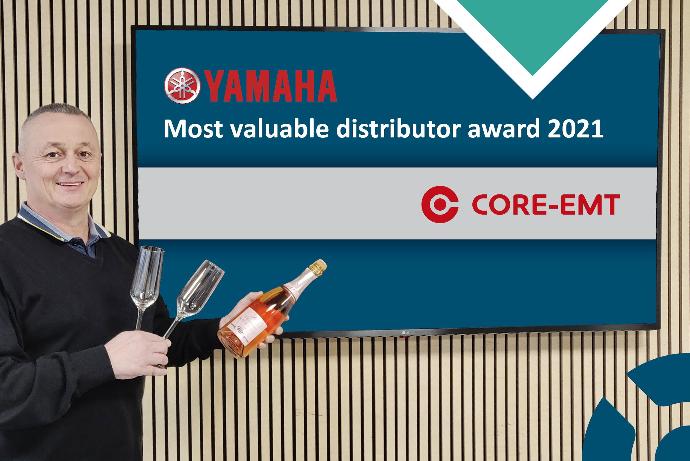 Steen V. Haugbølle, Managing Director 
YAMAHA announces most valuable distributor award 2021
YAMAHA SMT