Even more SMT equipment on display at this years EOT expo
We have upgraded to a bigger booth to make space for all the SMT equipment, we want to give you the opportunity to take a closer look at EOT expo
Besides the SMT equipment that we bring you on the innovative EOT expo, you will also find relevant info on new technology, industry insights from esteemed speakers and you will most likely meet old colleagues and friends from the industry.
CORE-emt also bring you extra festive expo offers due to our 10 year anniversary at the 1st of September. We look forward to welcoming you to the CORE-emt booth that will be packed with smart SMT equipment and high spirits.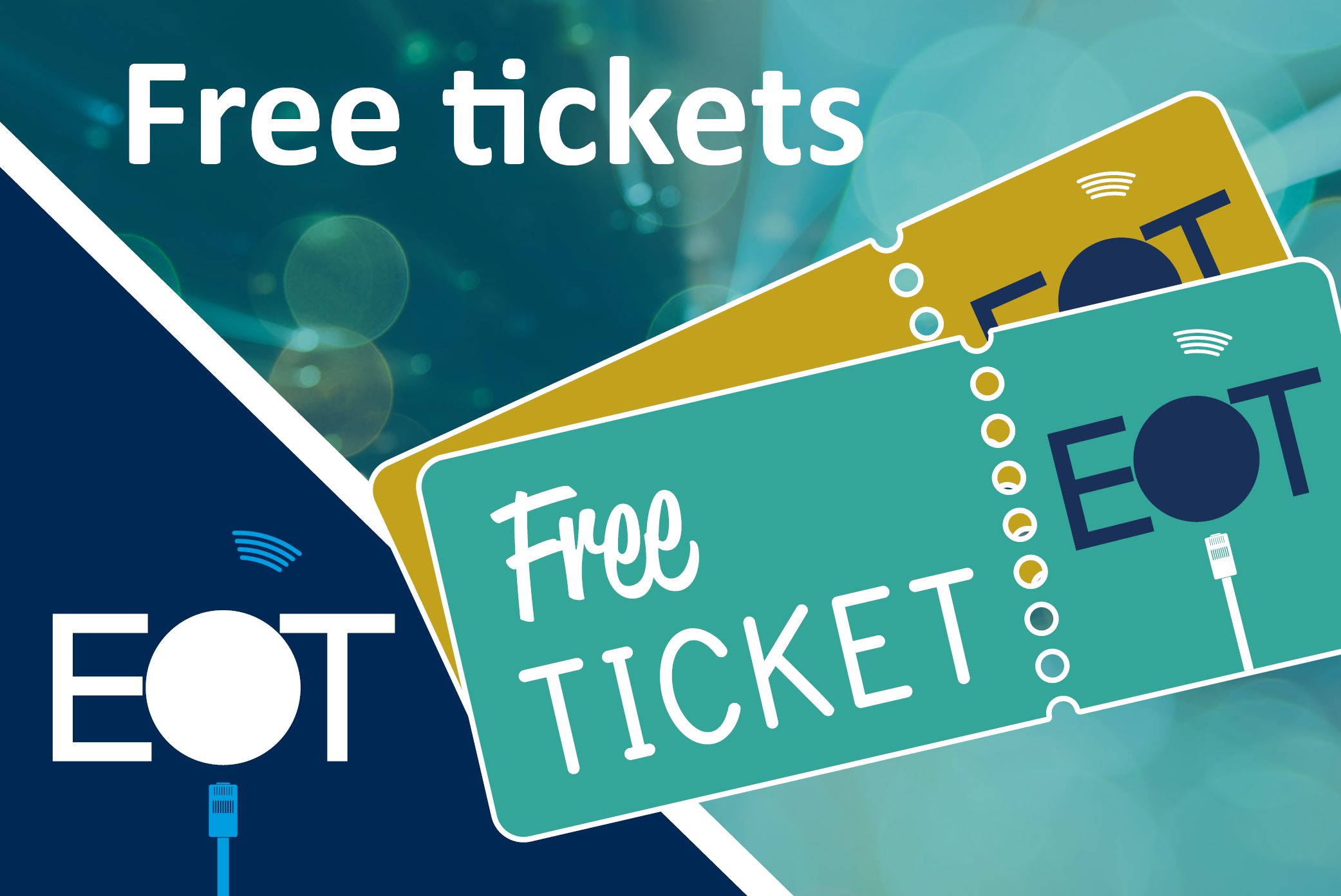 Free ticket to you
Your invitation code: M9684
This invitation code gives free you access to: 
- Free entrance to exhibition
- Conferences with high profile speakers
- Delicious food & drink throughout the expo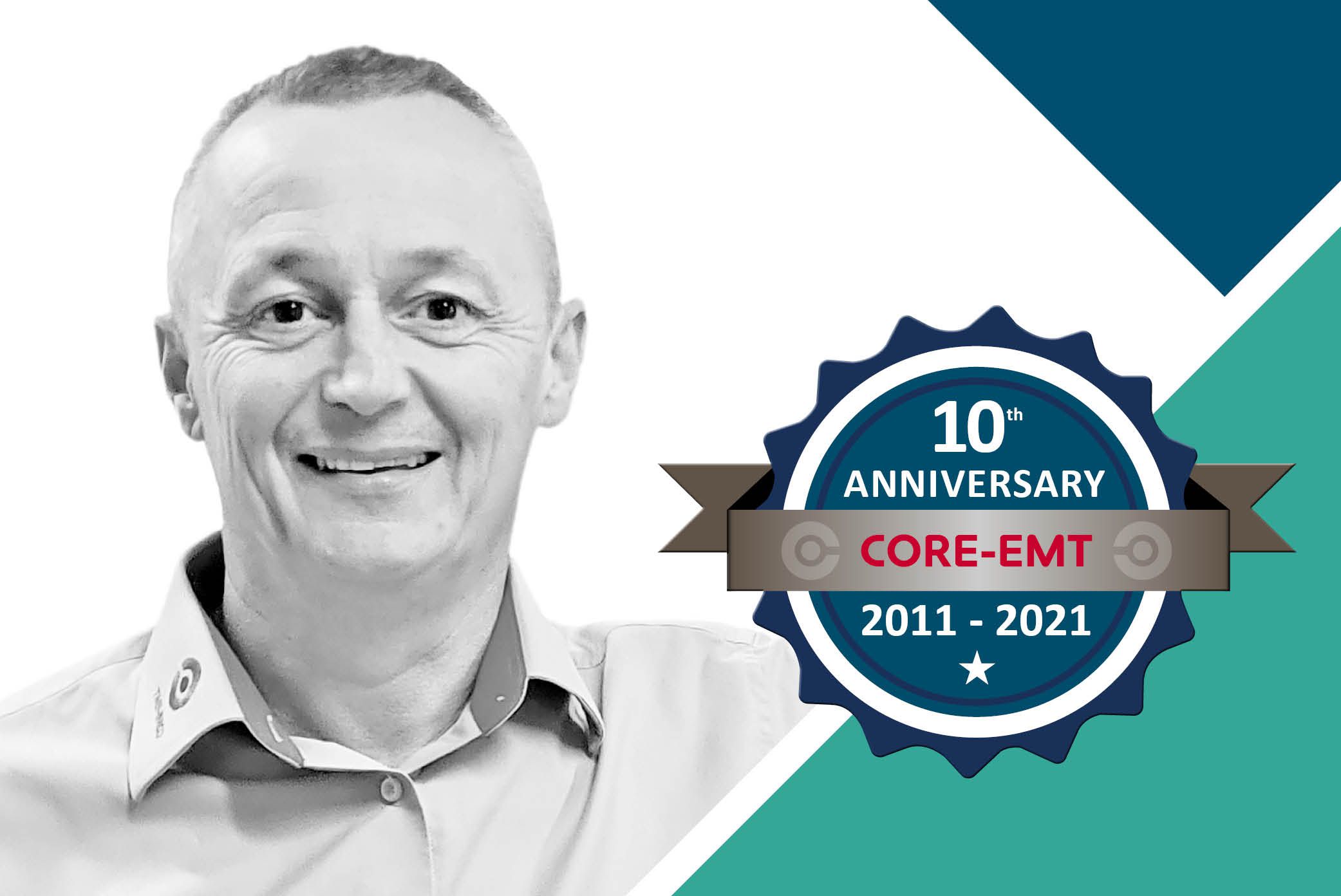 10 year anniversary
On the EOT expo

The 1st of September is a very special day for CORE-emt - it is the day of our 10 year anniversary, and we look forward to celebrating it with all of you at EOT.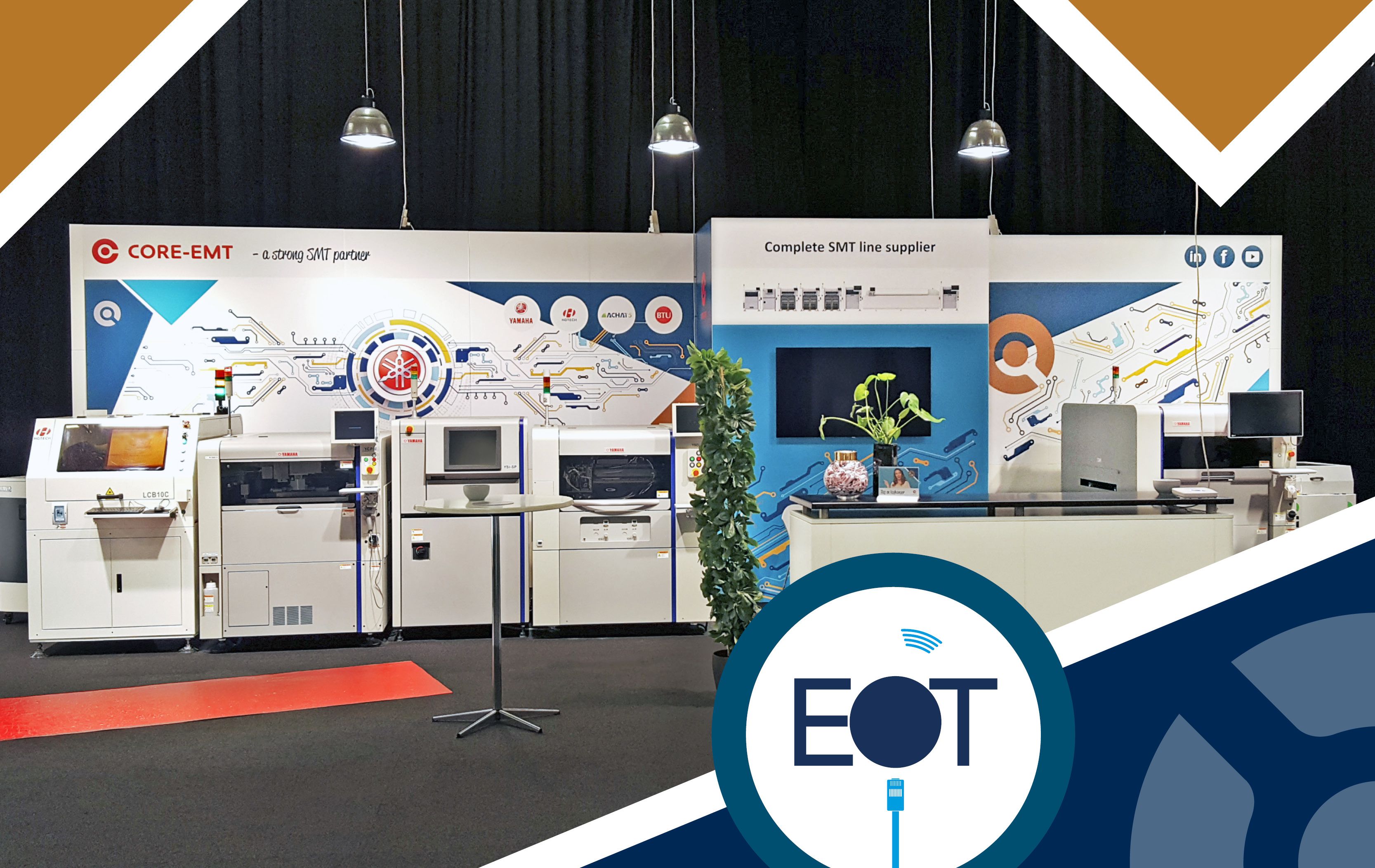 CORE-emt booth
31th of August -> 2nd of September

We will not reveal all the machines we will bring to EOT yet, but we will give you a sneak peak and share that we will exhibit both line machinery and line supporting units.
MCH messecenter Herning (DK)
31. August - 2. September 2021
Opening hours: 9 am - 4 pm
Save the date - download to your calendar

Keynote speakers topics  |  Exhibitors on EOT 2021
AI, Data & Cloud  |  5G  |  Security  |  Green Innovation  |  Supply Chain  |  Business  | Software  |  The things conference
Want to attend EOT expo?
Do this to attend EOT 2021