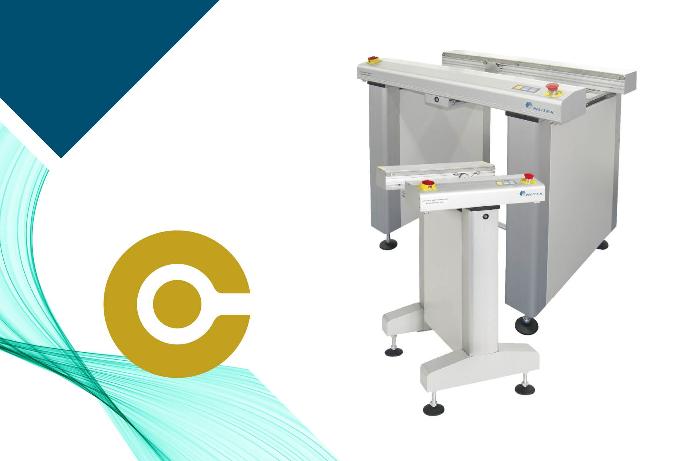 Nutek conveyor links assembly line machinery
Nutek conveyor
linking conveyors

Durable PCB assembly line conveyors in 4 different standard lengths, linking together your SMT assembly line. Place in between any assembly line machinery to transport your pcb safely from one machine to the next.

Inline transport board handling conveyor from Nutek for excellent PCB handling. Nutek are specialized in pcb assembly conveyors and they are known for their huge PCB conveyor range.

- Inspect function at exit by a sensor as an option
About Nutek conveyor - linking conveyors
Standard features & specifications
Nutek conveyor belt standard features:
The Nutek linking conveyors comes in 3 versions.

All 3 versions comes in 4 standard lengths: 500, 1.000, 1.500 & 2.000 mm.



Multi zone concept available
- standard segment length is 500 mm.


Conveyor width are adjustable by using hand crank.


Controlled by PLC and CE certified.

Download spec sheet below to get all specifications.

Options
Options to add to the Nutek conveyor belt unit:
Variable speed per segment

Dual speed per segment

Non standard lengths on conveyor / segment



Hinged top cover

Electrical conveyor width adjustment

Automatic conveyor width adjustment

Inspect function at exit sensor.

Other options available on request - contact us for this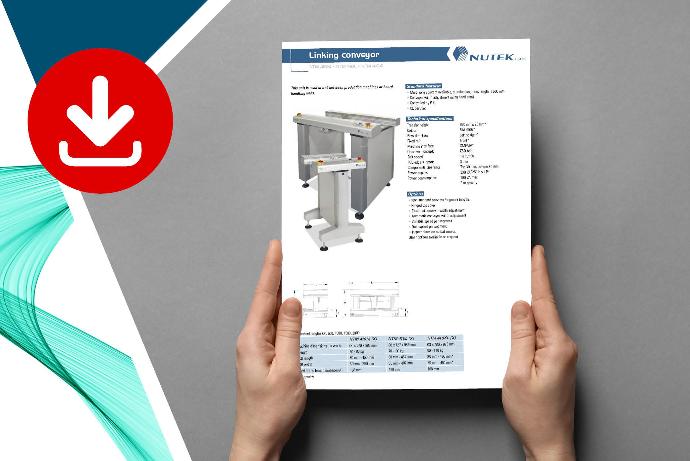 Nutek conveyor datasheet

Download Nutek conveyor specifications on their linking conveyors
Take a closer look at the Nutek conveyor versions on this spec sheet. You find info about all 3 versions on of the Nutek linking conveyors.

Nutek conveyor price

- or more info? We can help.
Let us assist you with a price or answer any questions you might have about PCB transport conveyors. We are ready to help you get the right solution. Please contact us.