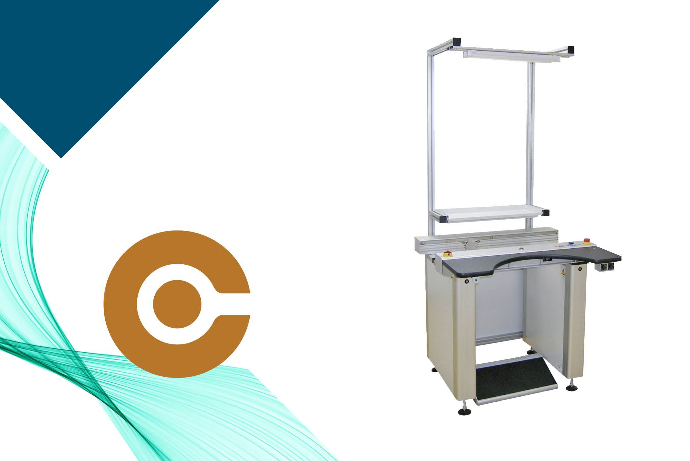 Nutek inline workstation conveyor
Nutek inline workstation

The Nutek inline workstation conveyor is a versatile PCB workstation that comes in 3 versions / sizes to suit your specific needs.

In line workstations for PCB assembly is used for in-line visual inspection, manual assembly or repair activities without removing the PCB from the line.

Nutek in line workstations come in various lengths, 1 or more belt segments for buffer purposes and many standard features including work- and bypass mode.
- Max. PCB size: M: 457 x 250 mm | L: 457 x 407 mm | XL: 460 x 460 mm
About Nutek inline workstation
Standard features & specifications
The Nutek inline workstations comes as standard with:
Multi zone concept available, standard segment length is 500 mm.

Work and by-pass function selectable.

Conveyor width adjustment using hand crank.

Centre PCB stop position

Enhanced stability.

ESD scallop table

PCB release button

Dual transfer speed last segment

ESD bracelet connection.

Foot rest.

Sliding parts shelf.

LED overhead lighting.

Controlled by PLC & fully CE certified.

Unit size & weight: download data sheet below to get all specifications.
Options
Nice options to the Nutek inline workstation conveyor
Non standard conveyor / segment lengths

Variable speed per segment

Dual speed per segment

Electrical conveyor width adjustment

Automatic conveyor width adjustment

Extra part shelf

Bin rail

PCB release foot switch



Other options available on request - contact us for this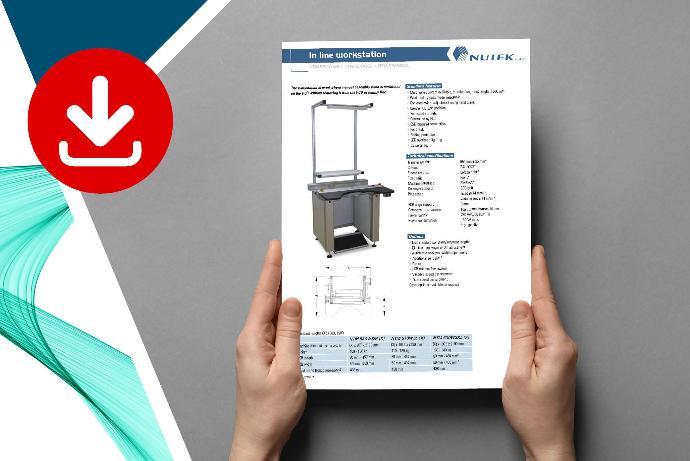 Nutek inline workstation spec sheet

Download datasheet | Find all technical info, specifications and measurements on the 3 inline workstation units from Nutek in the datasheet available for download here.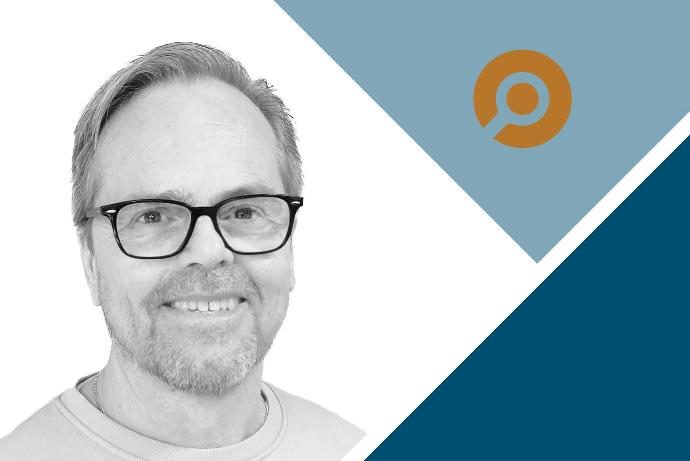 Nutek inline workstation price or questions?

We are happy to assist you | If you seek a price or have questions on all or one of the 3 workstation versions. You have come to the right place.
Contact us for personal assistance.