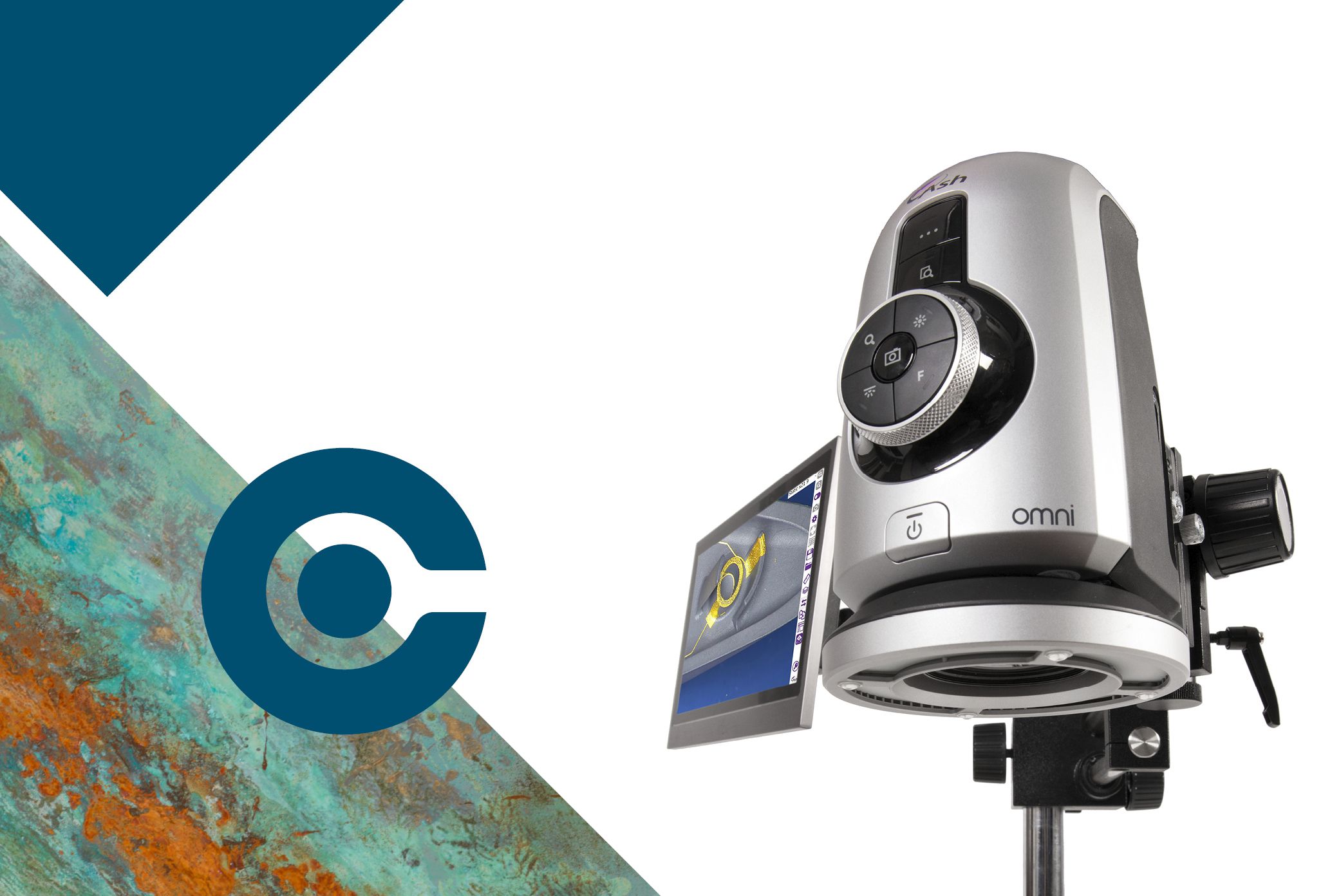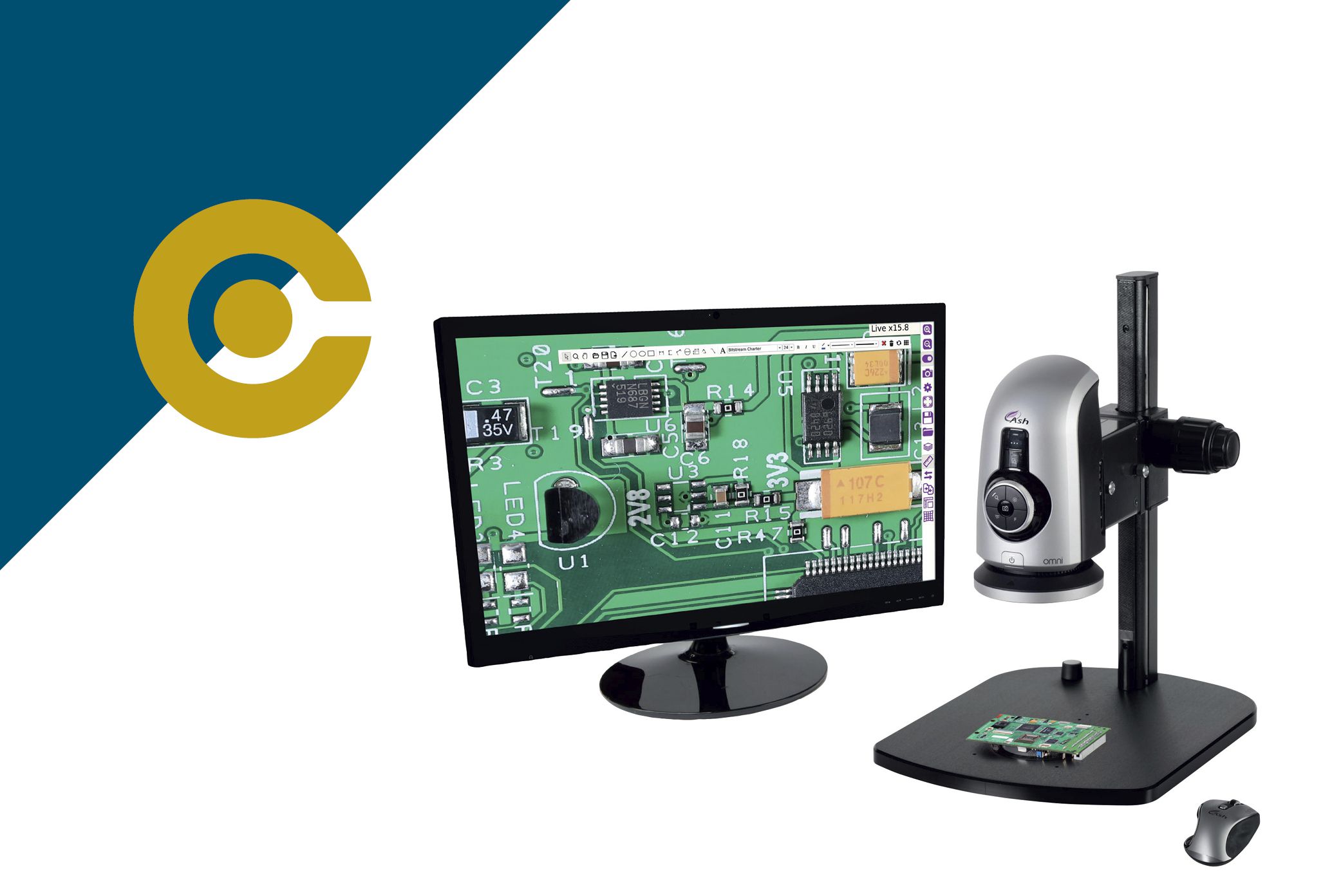 Omni core microscope
SMT inspection microscope - Ash microscope
Fully stand alone system – plug and play - it couldn't be any easier. Works with a mouse and keyboard – picture displayed on a HDMI Monitor.
Omni core is a very flexible inspection microscope. You can download omnicore apps after your choice and specific needs, and get the most out of your PCB inspection microscope.
Suitable for multiple inspection purposes the Omni Core is a fantastic choice when it comes to microscopic inspection.

- Digital inspection microscope - perfect for electronics
About the electronics inspection microscope: Omni core
Specifications & more info
Microscopic inspection with the omni core

When you buy an Omni core you get a package that consists of: quadrant Controllable Ring Light, Lens +5, Mouse & Mat, Keyboard, Power Supply, HDMI to HDMI Cable, Mini USB Cable (for PC connection), USB Memory Stick, Grounding Cable, x2 Arm Brackets (For Standing Mounting), Arm Receiver, User Manual and Cleaning Cloth.

Omni specifications:
Zoom Range (with supplied +5 Lens): 2.5 - 122x


Camera Resolution: 1920 x 1080, 30 Optical, 2 x digital


Operating Temperature:
- Storage -10°C - 60°C
- Operating +5°C - 40°C


Monitor Connections: HDMI or DVI


Monitor Requirements: HD Ready or Full HD (recommended)


Input / Output:
- HDMI Output
- USB 2.0 Port x4
- Mini USB Port
- RJ45 Ethernet Connector (network)
- General Purpose IO Port x3
- DC Power Jack 24V


Image Capture:
- Internal Storage
- Removable USB Image Storage
- USB on the Go (PC Connectivity)


Power: 24W



Dimensions: 216 mm x 125 mm x 136 mm


Weight 1.75 kg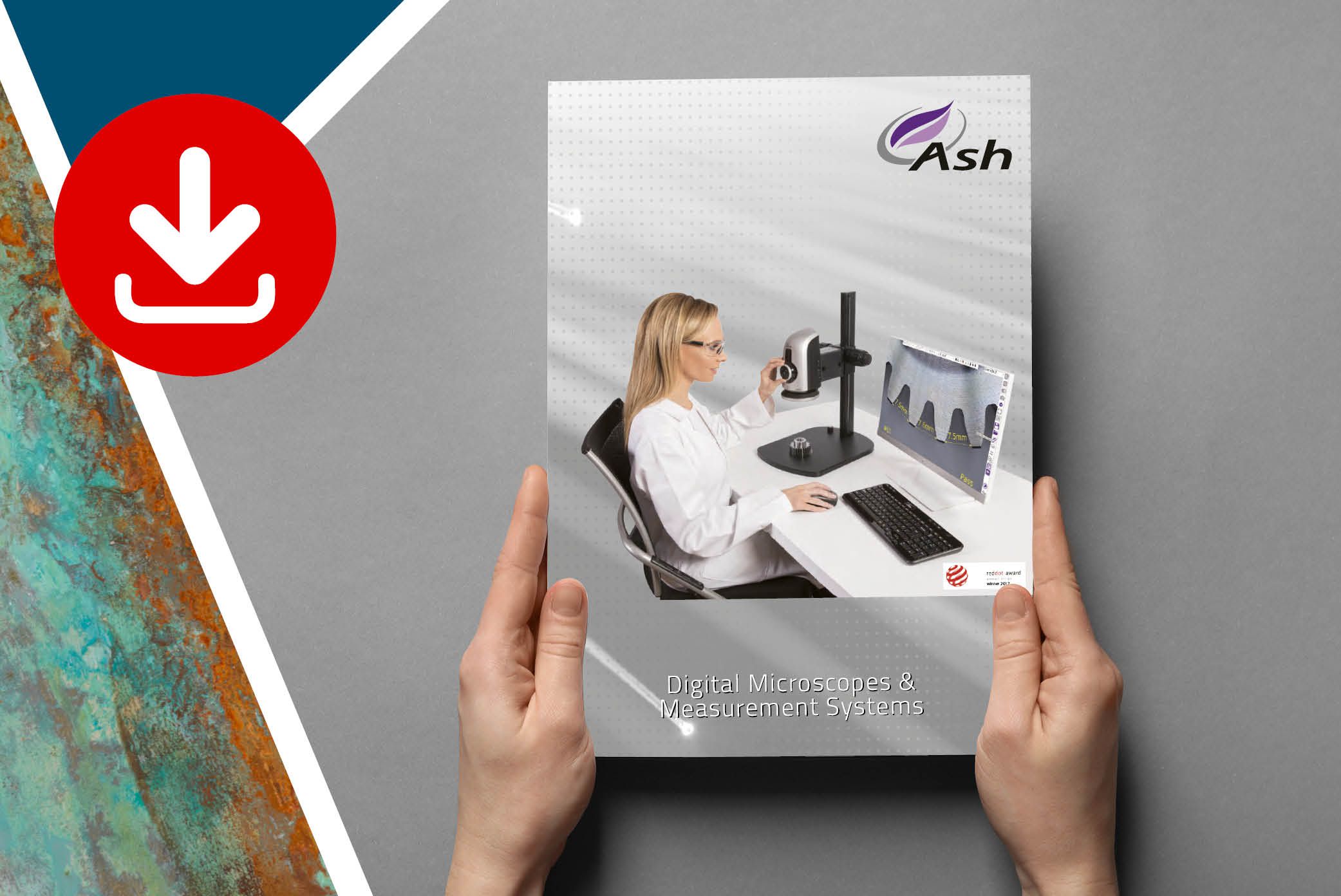 SMT microscope
Download omni core brochure

Omni Core brochure to download and find all information about this SMT inspection microscope. Download to see more about this SMT microscope.

Omni core video
Microscopic PCB inspection

See the omni core video to really get an understanding on how the microscope from Ash works. Learn more about the omni core microscope.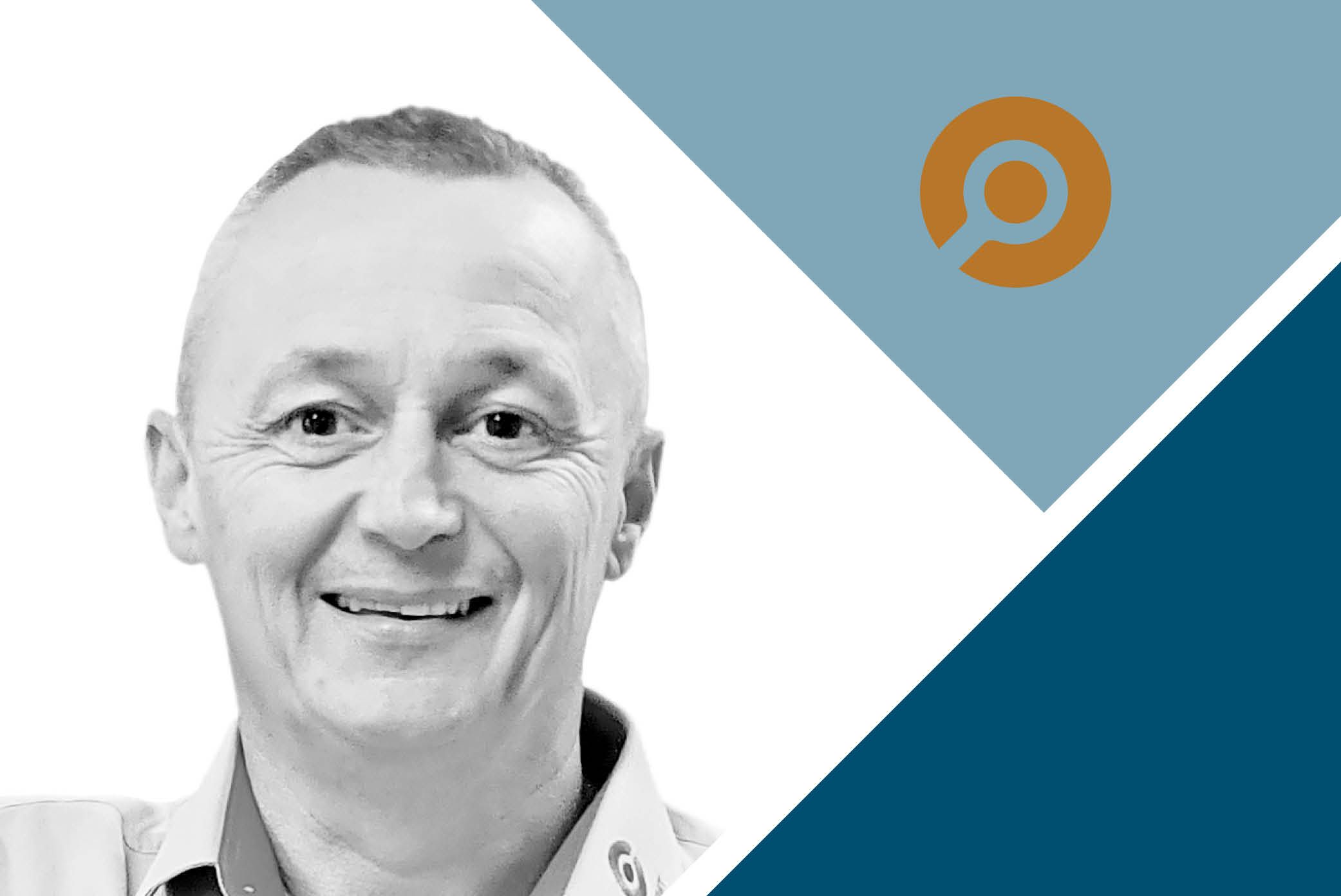 Price or more info?
We can help you

PCB inspection microscope for SMT inspection - we can help you.
If you have any questions about the ash microscope Omni core please contact us.