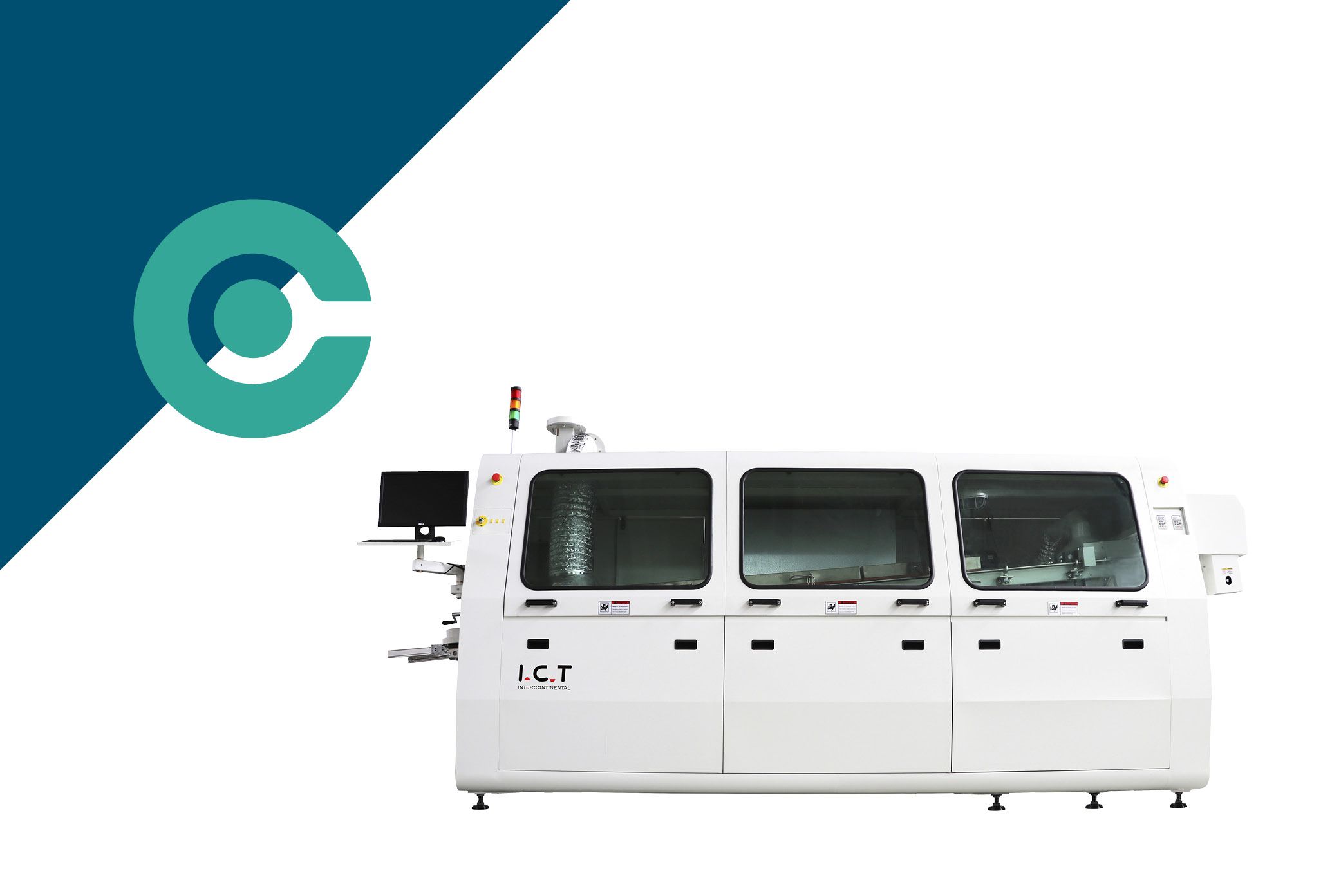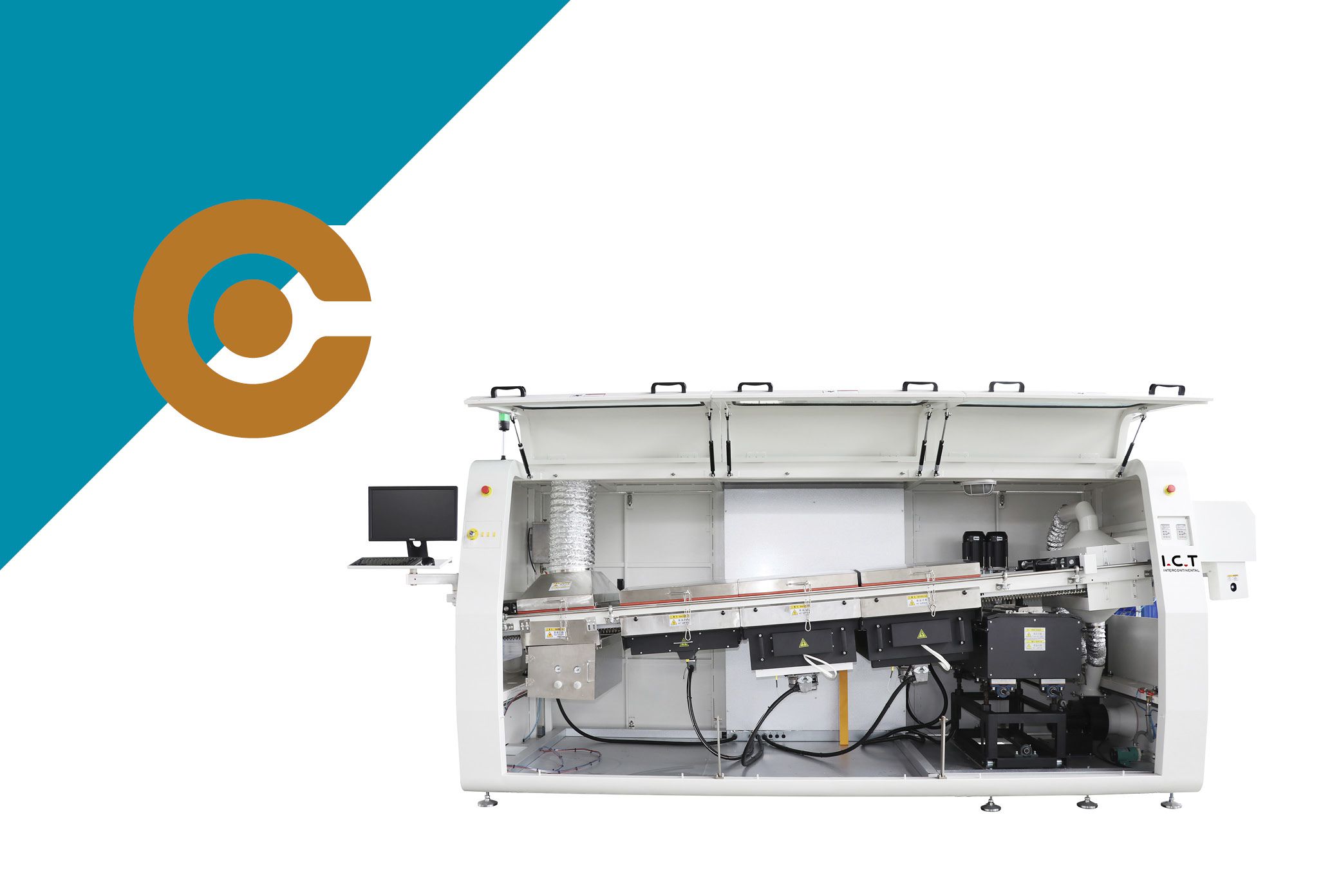 Nitrogen wave solder machine
Wave solder Acrab 350 machine
To meet the wave solder requirements to perform wave soldering on automotive electronics, communications electronics, computers, mobile phones and other wave soldering on other consumer electronics, the heating module in the Acrab 350 wave solder has a horizontal reflow design that makes each heating zone separate to the adjoining heading zones ensuring an accurate temperature curve in the 350 Acrab wave solder.
The wave solder Acrab 350 machine is supports boards with 350 mm width. Do are looking to wave solder wider boards, take a look that 450 wave solder unit.

- Total length 4.420 mm
About the wave solder Acrab 350 machine, nitrogen
Specifications
PCB width: 50 - 350 mm

PCB clap finger: Spring pressing finger (standard)
- option: Duck mouth finger



Solder pot temperature: 300°C

Solder pot capacity: 500 kg

Solder pot warm-up time*: approx. 150 min (setting: 250°C)
*The Acrab 350 has a timer function that can be set to preheat the solder pot in advance before production.



Preheating zones: 3 mm

Preheating length: 1.800 mm



Machine size: 4.420 x 1.420 x 1.750 mm

Machine weight: Approx. 1.600 kg
For more specifications about the ICT 350 Acrab wave soldering machine, download the product flyer below.
Options
External flux sprayer

Nitrogen protection

Selective flux spray

Chiller

MES system

Contact us for more information.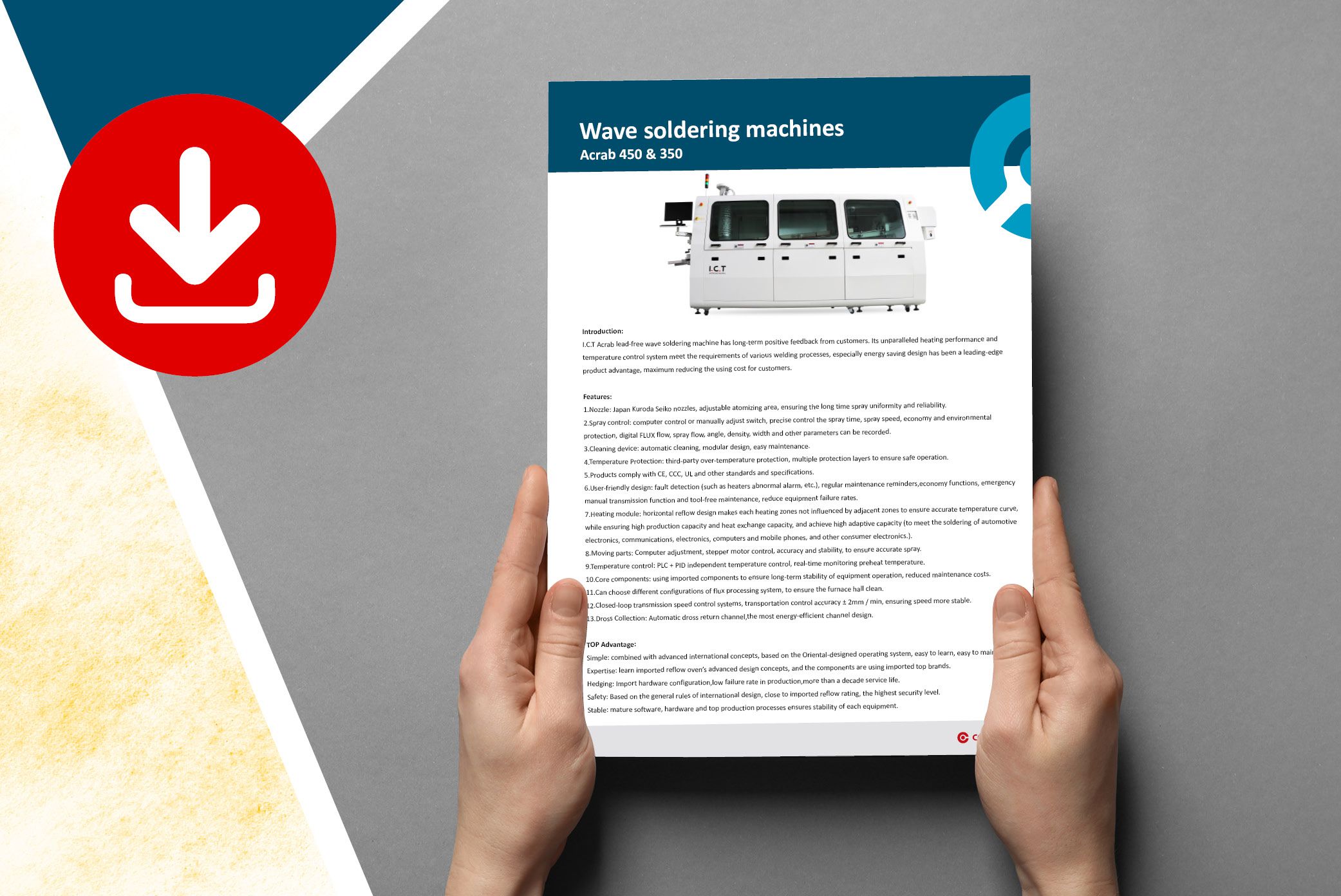 Acrab350 flyer
Download 350 wave solder flyer

Here you can download the 350 Acrab wave solder product flyer. In fact, the product flyer display the Acrab wave solder series, alongside informative product pictures.
Wave solder video
Wave soldering process with Acrab

Press play, lean back and see the wave soldering process flow in the Acrab wave solder machine. An informative step by step video that takes you through every wave solder function.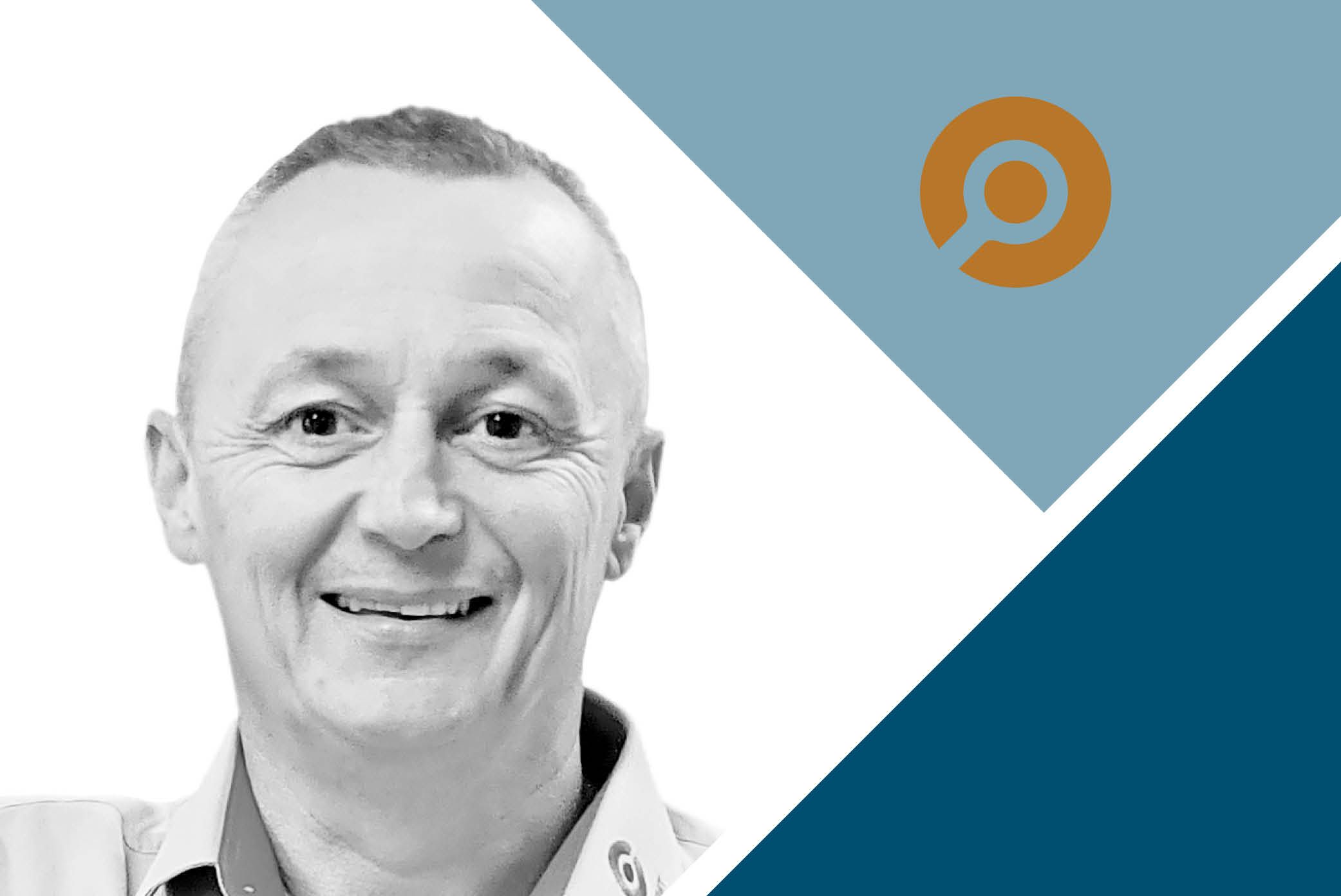 Wave solder info
- do want a price or have questions?
We are ready to guide you the best wave soldering machine for you. Weather it is the Acrab 350 or another wave solder that matches your needs best.