Nitrogen wave solder machine
Wave solder machine Acrab 450

The Acrab 450 lead-free wave soldering machine comes with an easy-to-use user interface based on mature software.
Expect unparalleled THT soldering with the Acrab 450 wave solder machine, as it is known for its heating performance due to an excellent temperature control system.
The 450 Acrab wave solder has the capacity to handle boards that are 450 mm wide. Is that too large a board size for your production, try looking at the Acrab 350 that handle smaller boards.
- Total length 4.420 mm
About the wave solder machine Acrab 450 nitrogen
Specifications
PCB Width: 50 - 450 mm

PCB clap finger: Spring pressing finger (standard)
- option: Duck mouth finger



Solder pot temperature: 300°C

Solder pot capacity: 500 kg

Solder pot warm-up time*: approx. 150 min (setting: 250°C)
* The Acrab 450 has a timer function that can be set to preheat the solder pot in advance before production



Preheating zones: 3 mm

Preheating length: 1.800 mm



Machine size: 4.420 x 1.520 x 1.750 mm

Machine weight: Approx. 1.900 kg
For more specifications, download the product flyer below.
Options
External flux sprayer

Nitrogen protection

Selective flux spray

Chiller

MES system

Contact us for more information.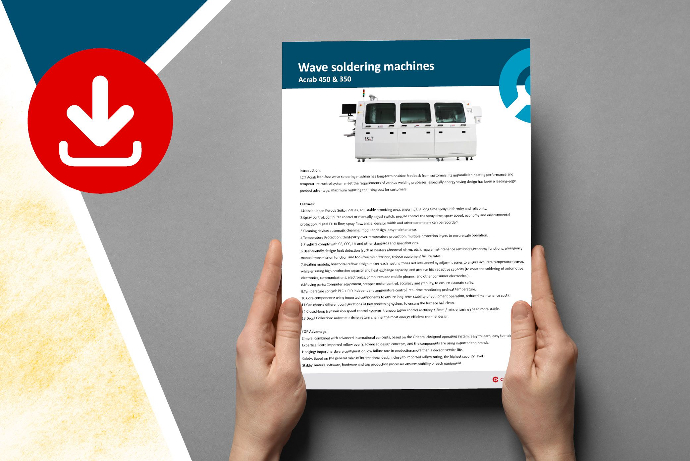 Download Acrab450 product flyer

Download wave machine datasheet | Read and learn about all the Acrab series wave soldering machines. Download and find informative pictures and all specifications on the wave solders in the Acrab series.

Acrab 450 wave solder video

Wave soldering process with Acrab dip line | See the wave soldering process flow in the Acrab wave solder machine. An informative step by step video that takes you through every wave solder function.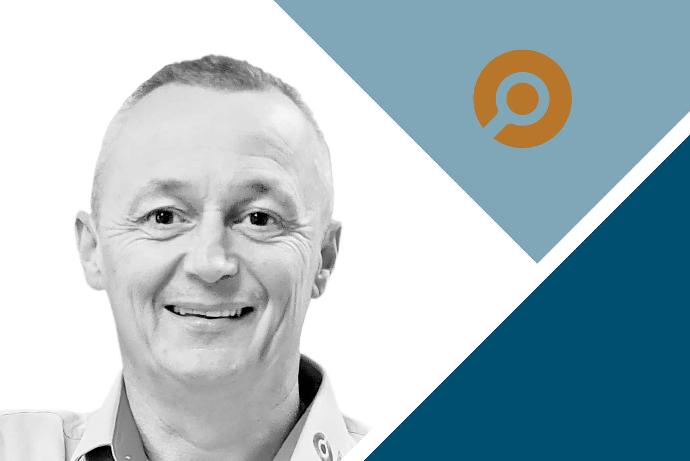 Need a Acrab 450 wave solder price?

- or do you have questions? Get in touch if you have questions or need more information about the wave solder 450 Acrab or another wave solder machine.
We are ready to guide you.