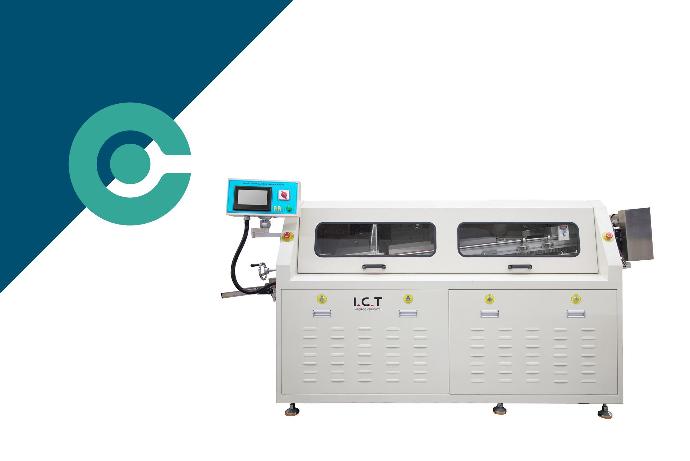 Air wave solder dip line
Wave solder ICT W2

Space saving and economical wave solder W2 model from ICT that among other helpful features comes with regular maintenance reminders, economy functions, emergency manual transmission function and tool-free maintenance.

The W2 wave solder is equipped with mature software that ensure stability in the wave soldering process.

The wave solder W2 machine uses air as soldering atmosphere, but as an option the soldering atmosphere can be changed to nitrogen.
- Total length 2.900 mm
About wave solder ICT W2 dip line
Specifications
PCB width: 60 - 350 mm

PCB clap finger: Double hook claw (standard)

Solder pot temperature: 300°C

Solder pot capacity: 250 kg

Solder pot warm-up time*: approx. 120 min (setting: 250°C)
* The W2 wave solder has a timer function that can be set to preheat the solder pot in advance before production

Preheating zones: 1

Preheating length: 900 mm

Machine size: 2.900 x 1.160 x 1.500 mm

Machine weight: Approx. 790 kg
For more specifications about the ICT W2 wave soldering machine, download the product flyer below.
Option
Nitrogen system as an option
Consumption: 12m³/H 1000PPM

Pressure: 0.5 - 0.8 MPa

Flowmeter: 3

N2 Sources: ≤10PPM
Contact us for more information.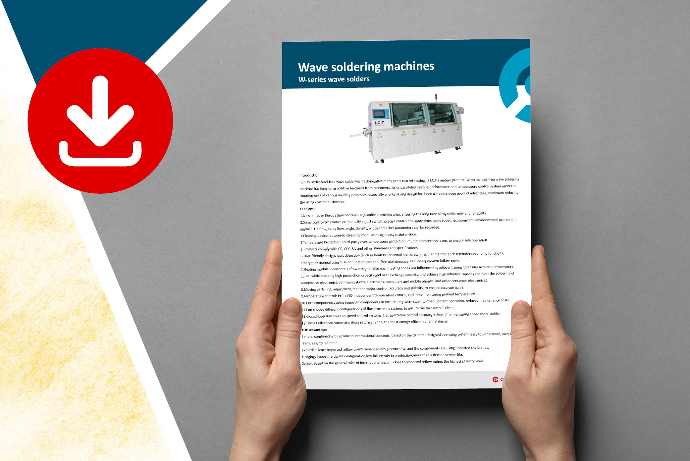 Wave solder ICT W2 brochure

Download W2 wave solder flyer
ICT have gathered the W-series wave solders dip lines in this product brochure with overview flyer with all specifications on each wave solder.

Wave solder ICT W2 product video

See video of W2 wave solder
Take an up close look at the W2 wave solder, to get an understanding of the solder wave process in this exact solder wave unit.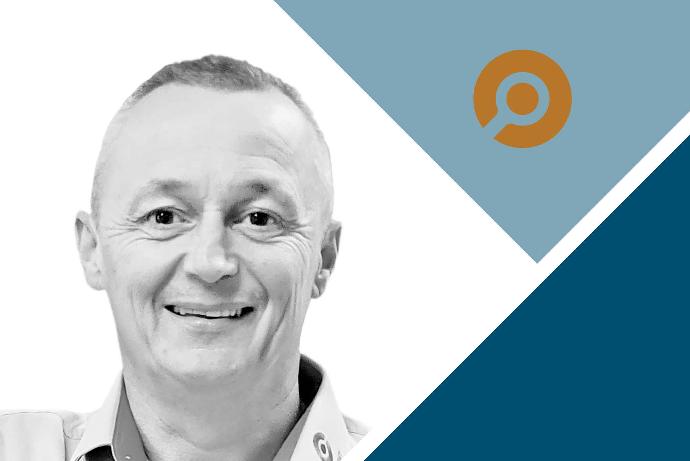 Wave solder ICT W2 price or more info?

- do want a price or have questions?
Get in contact with us to get the W2 cost-effective wave soldering machine price. We are ready with personal assistance to guide you.