Smart setup and operation of PCB assembly line
SMT Production assistance package
YAMAHA SMT YsUP software provides you with the smart setup operations and production monitoring all designed to assist to eliminate errors and the lift your production to efficiency.
The YAMAHA YsUP software is YAMAHA SMT's new software platform.
Setup error free with setup verification
Advanced YsUP productions assistance software combined with barcode technology enable you to setup for new jobs with:
Verified components

then load & setup components on verified feeder

and finally place feeder on verified position on Pick & Place machine or feeder cart.
The 3 easy steps above prevent incorrect component mounting and eliminate feeder position errors.
In clever collaboration with the programming & scheduling package the setup for a new job can be scheduled to optimize into 'component group setups' that support multi-PCB assembly production.
Instead of 1 setup for every single job – 1 'component group setup' can be used for multiple jobs. Resulting in time saving setups.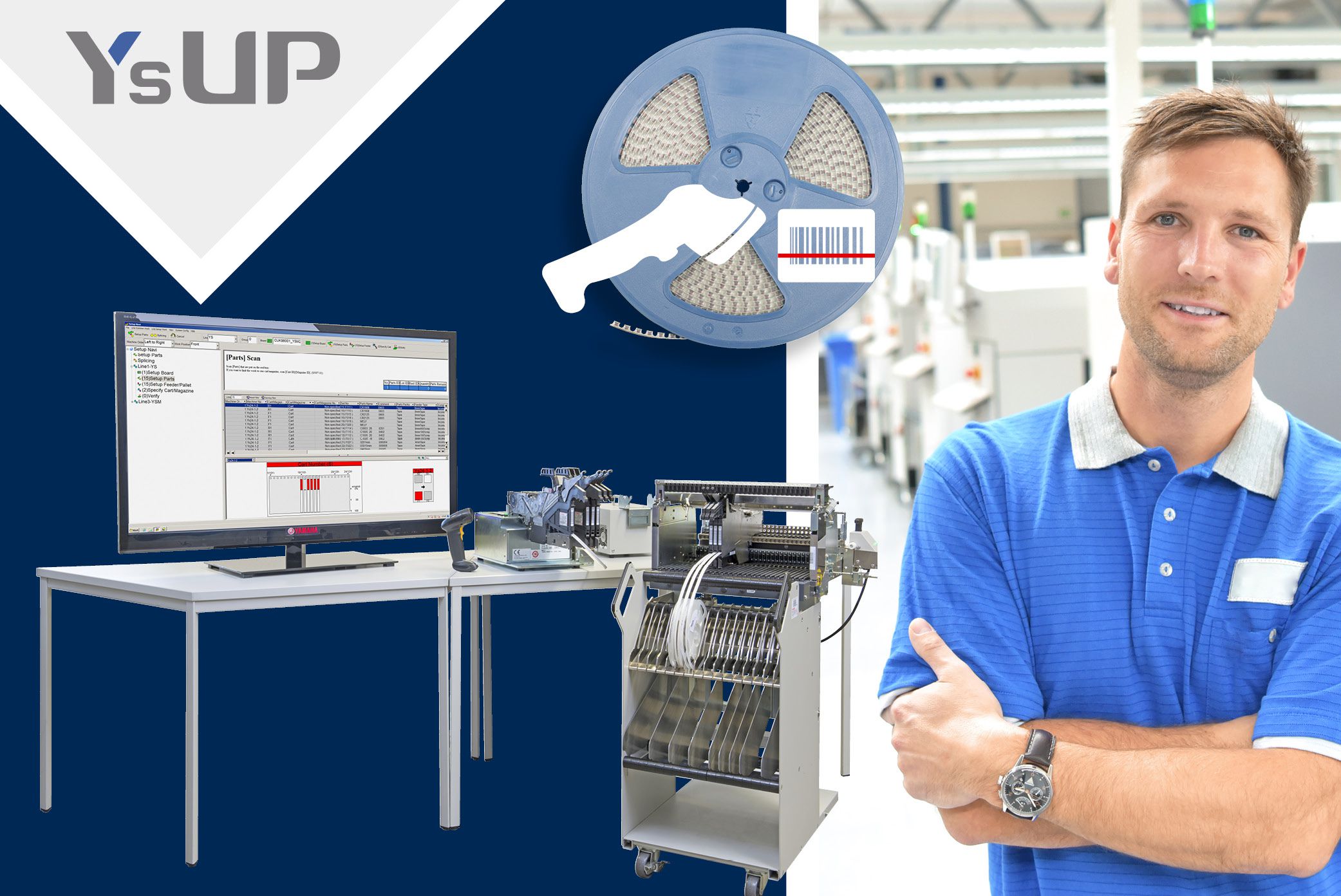 Setup verification on the YAMAHA setup station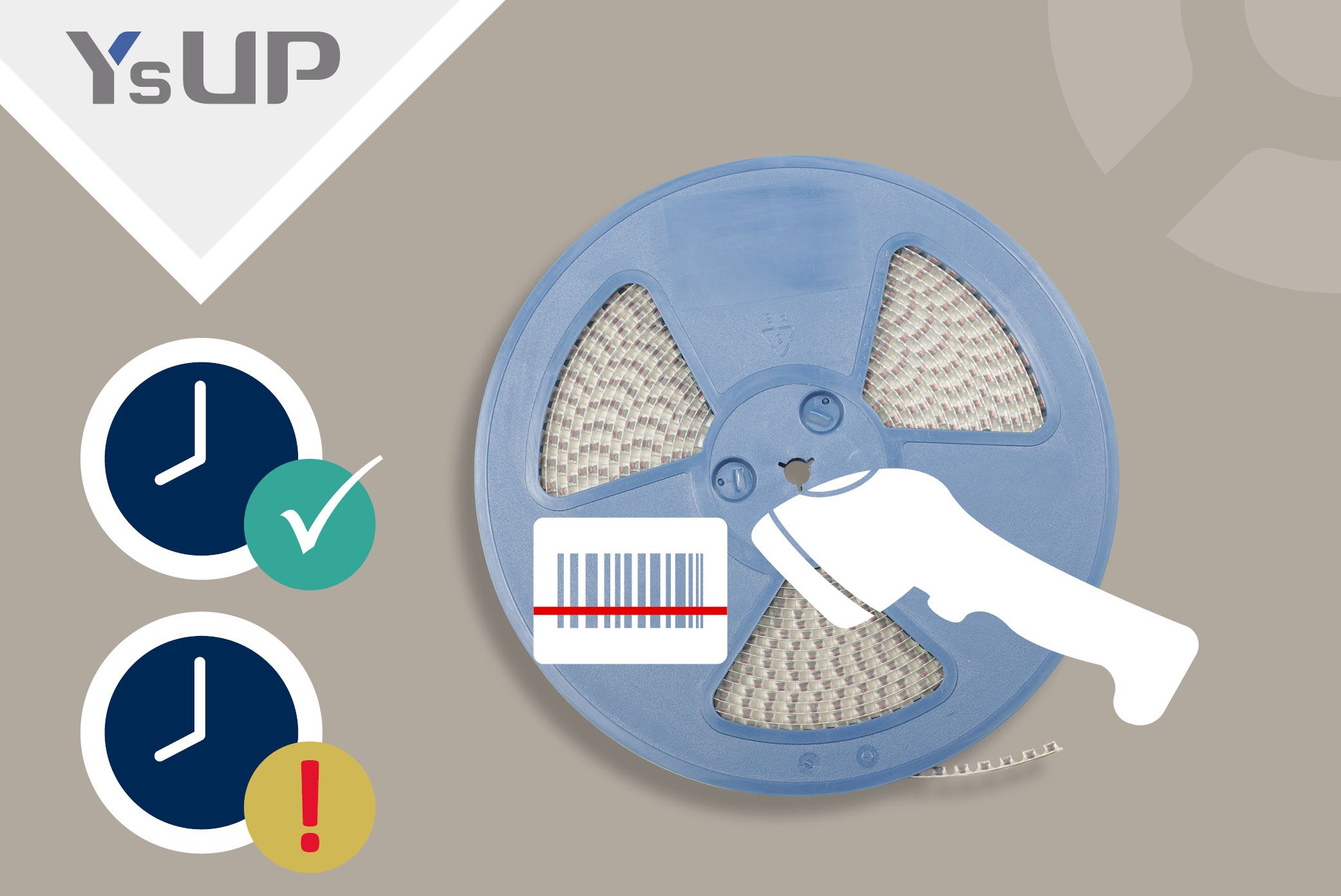 Prevent the usage of expired SMD
The YsUP production assistance package offers a 'Material time limit management' function that checks SMD inventory information during setup e.g., for MSD (moisture sensitive devises) remain time and solderability.
'Material time limit management' will give you warnings based on the defined inventory information that can prevent the usage of expired components and other devices that has exceeded defined time limits.

Intelligent components supply
Experience optimum production flow with the 'remaining components counter' function, that:
Counts remaining components on each feeder during production.

Requests re-supply of components before the P&P runs out
While the assembly line is running the 'remaining components counter' is keeping track of how many components are left on each feeder, and lets you know when a re-supply of components is needed before the Pick & Place machine runs out.
Smart operation function. Define and setup a limit value for each reel that will prioritize a component re-supply for the reel splicing process.
Remaining components count monitors
Give the operator a better overview with the remaining components count on a monitor in the production area or on a mobile device even from remote locations. The remaining components counter is internet based and accessible by a web browser.
More info about YsUP production assistance package
We assist you personally with prices and more information.