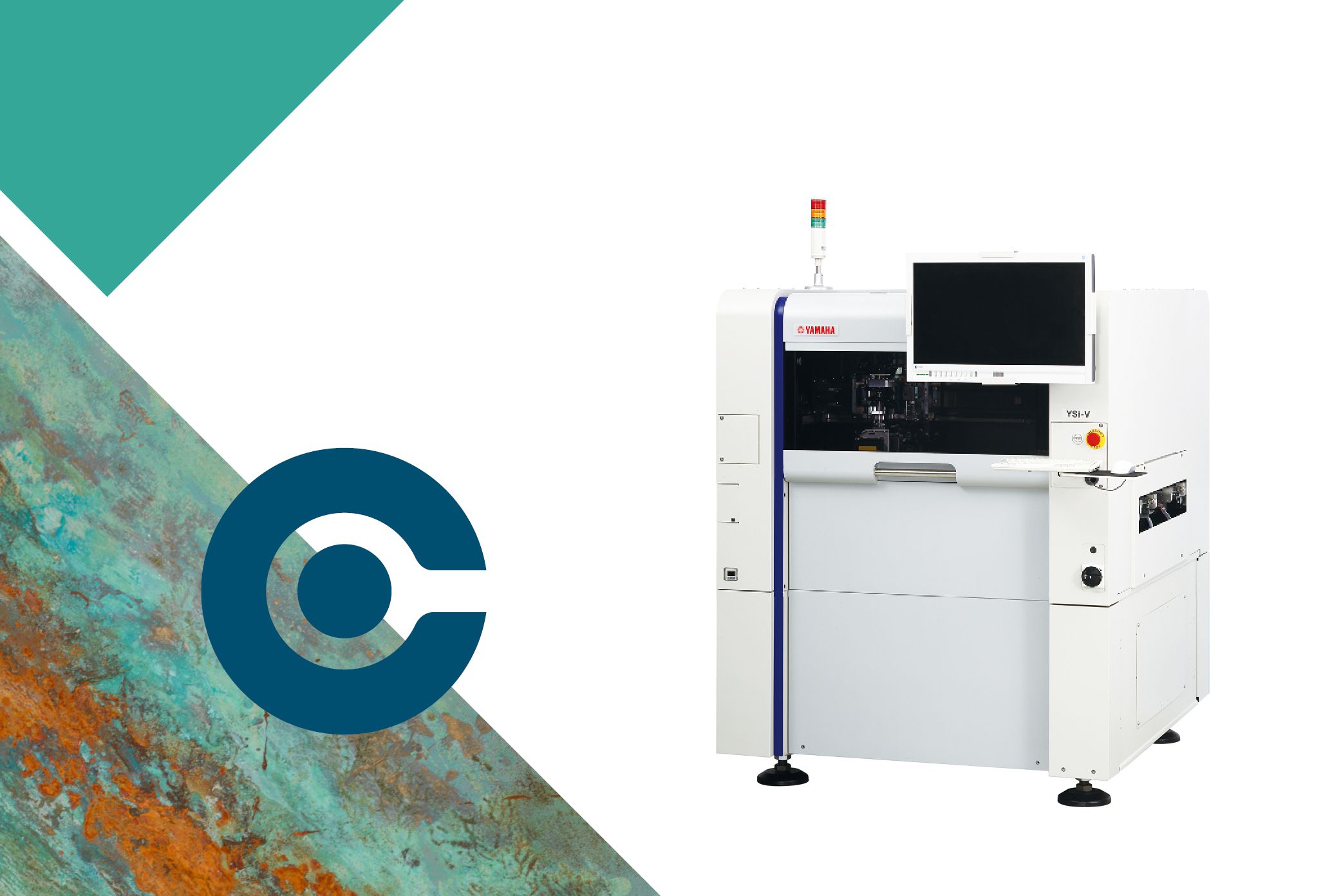 AOI inspection with the YAMAHA YSi-V vision
YAMAHA YSi-V

- AOI inspection

YAMAHA AOI inspection machine with 3D optical inspection and 2D Optical inspection for PCB assembly. You can use this AOI in your SMT line or as a separate unite.

Perfect AOI inspection of components status after mounting + components and solder paste status after reflow soldering. Mobile pass and fail judge are available on this YSi-V AOI unit.

The YAMAHA AOI machine with higher AOI inspection capability's than ordinary AOI inspection systems. AOI for mass production assembly lines see YAMAHA's YRi-V unit.

- 2D + 3D inspection | AOI machine: 3 functions in 1 machine
More about the AOI vision: YAMAHA YSi-V
Specifications & more info
Automated Optical Inspection at is best with YSi-V
2-dimensional inspections
2D High-speed and high-resolution by 5 methods: Brightness, infrared, color, shape and laser.



3-dimensional inspections (option)
3D Height, and sloped surface by slope and height of surface



4 direction = 4-way angular camera (option)



Utilizes a dual lane system (option)


Applicable PCB L 610 x W 560 mm (maximum) to L 50 x W 50 mm (minimum)

Applicable for L 750 mm longer PCB (Option)



Machine size: L 1.252 mm x W 1.497 mm x H 1.550 mm

Machine weigh: 1.300 kg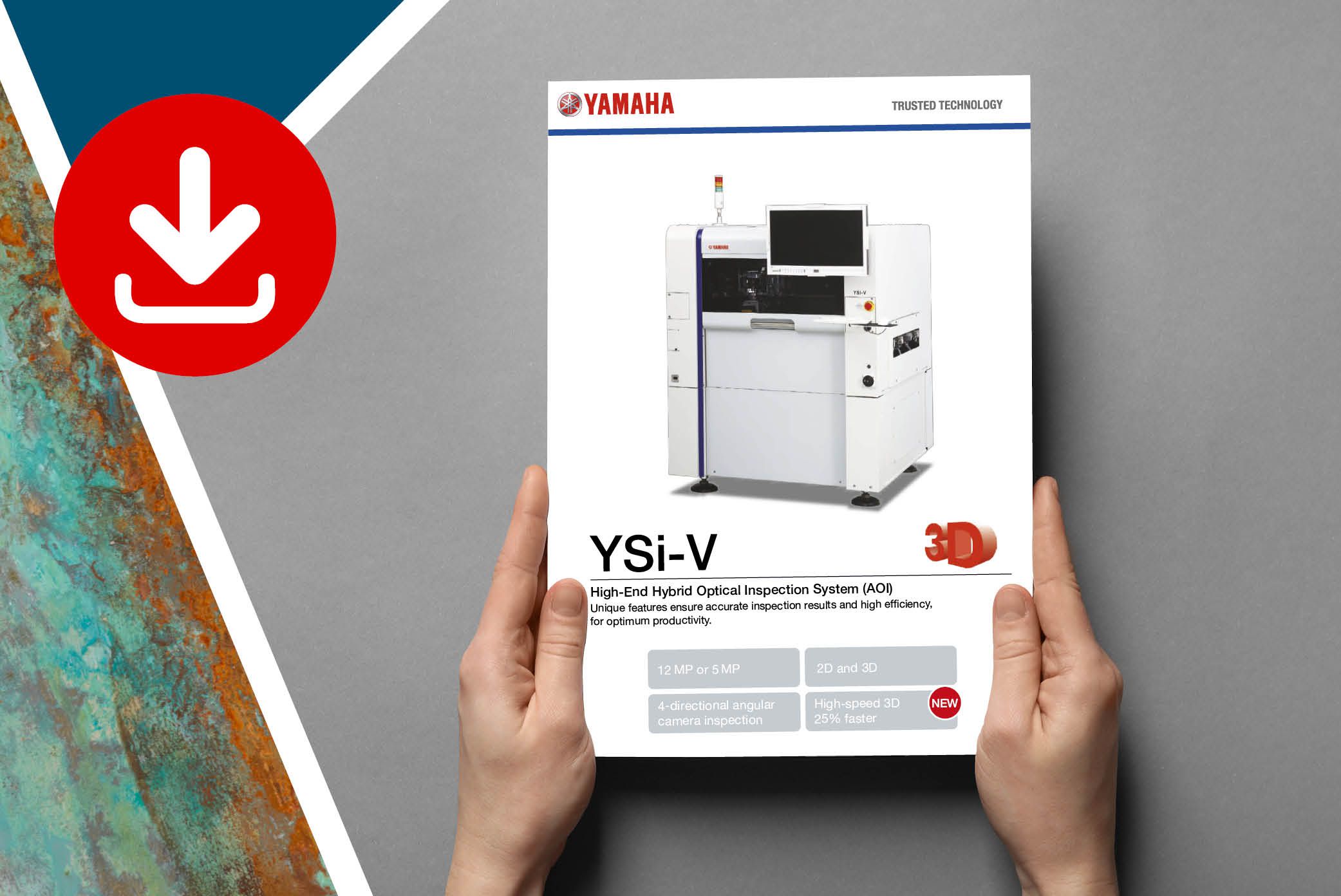 Download AOI flyer
Download datasheet on YSi-V

YSi-V spec sheet to download as a PDF file with more information on the YAMAHA YSi-V inspection unit. Get all AOI specifications on the YAMAHA inspection machine.

AOI intro video
Automated Optical Inspection

See this YSi-V demo video to really get an understanding on how the YSi-V (AOI) machine works.
Learn about YAMAHA AOI inspection.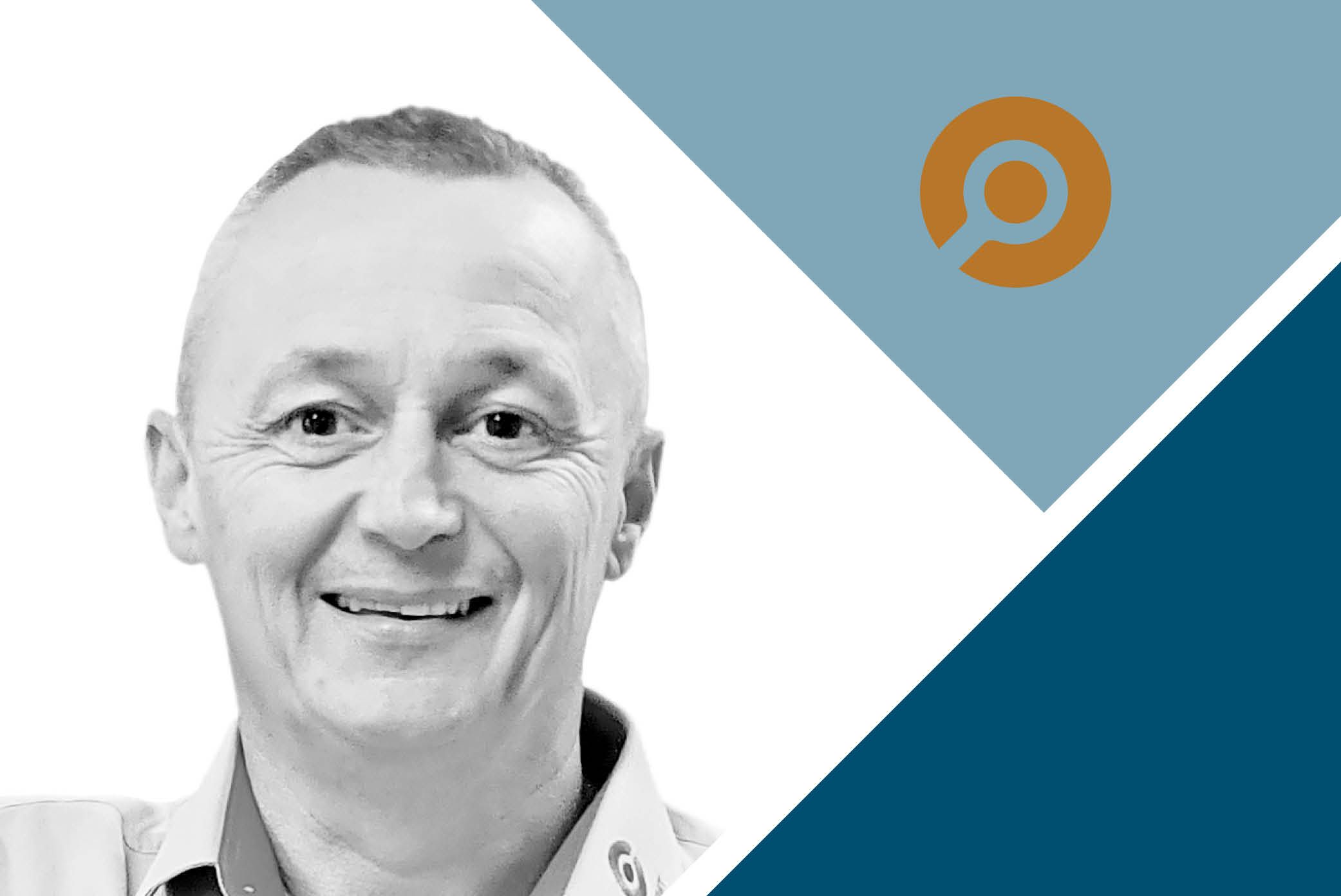 AOI price & info?
More info, a price or guidance?

AOI Inspection equipment and inline SMT inspection machinery that is what we excel in. Do you have any questions about AOI SMT inspection? Please contact us.