New inspiration? Productronica is the place to be
We invite you to inspiring days at Productronica with new tech & networking.
Beside the strong brands we represent, you will find a wide range of relevant equipment for electronics industry - so don't miss Productronica expo 2021.
It is the perfect setting to learn about industry trends, new technology and network, and the CORE-emt Team; Steen, Peter & Kai, are ready to assist you.

Let's meet at Productronica
Do you have your eye on a specific SMT machine, need face to face guidance - or do you just want to meet up.
Please book a meeting, to ensure that you will get our undivided attention.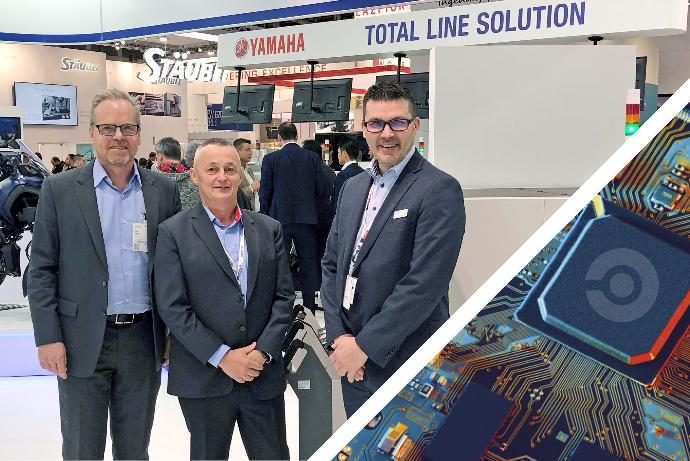 Where
The venue for Productronica 2021 is at the
Messe München fair grounds.
The CORE-emt team will mainly be present at the YAMAHA SMT, BTU,  NUTEK, StorageSolutions, SYSTRONIC & Techvalley booth.
When
Date: 16 - 18
 of November 2021
Time: 9

 am - 6 pm
Date: 

19
 

of November 2021
Time: 

9

 am - 4 pm
Get your free tickets now

Ticket code: Yamaha-prod21 

!! Very important !! About free tickets
Note, you have to register your name exactly as it is shown in your certificate 
(Vaccine or Recovery from covid-19 infection 28 -180 days prior to the expo).
Meaning, including middle names or full last names.