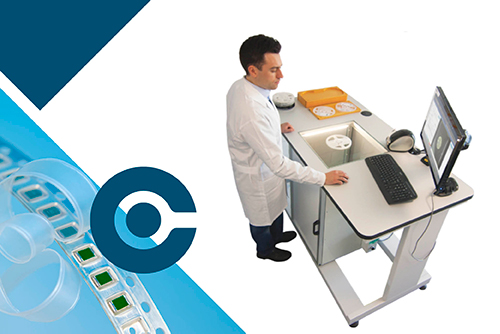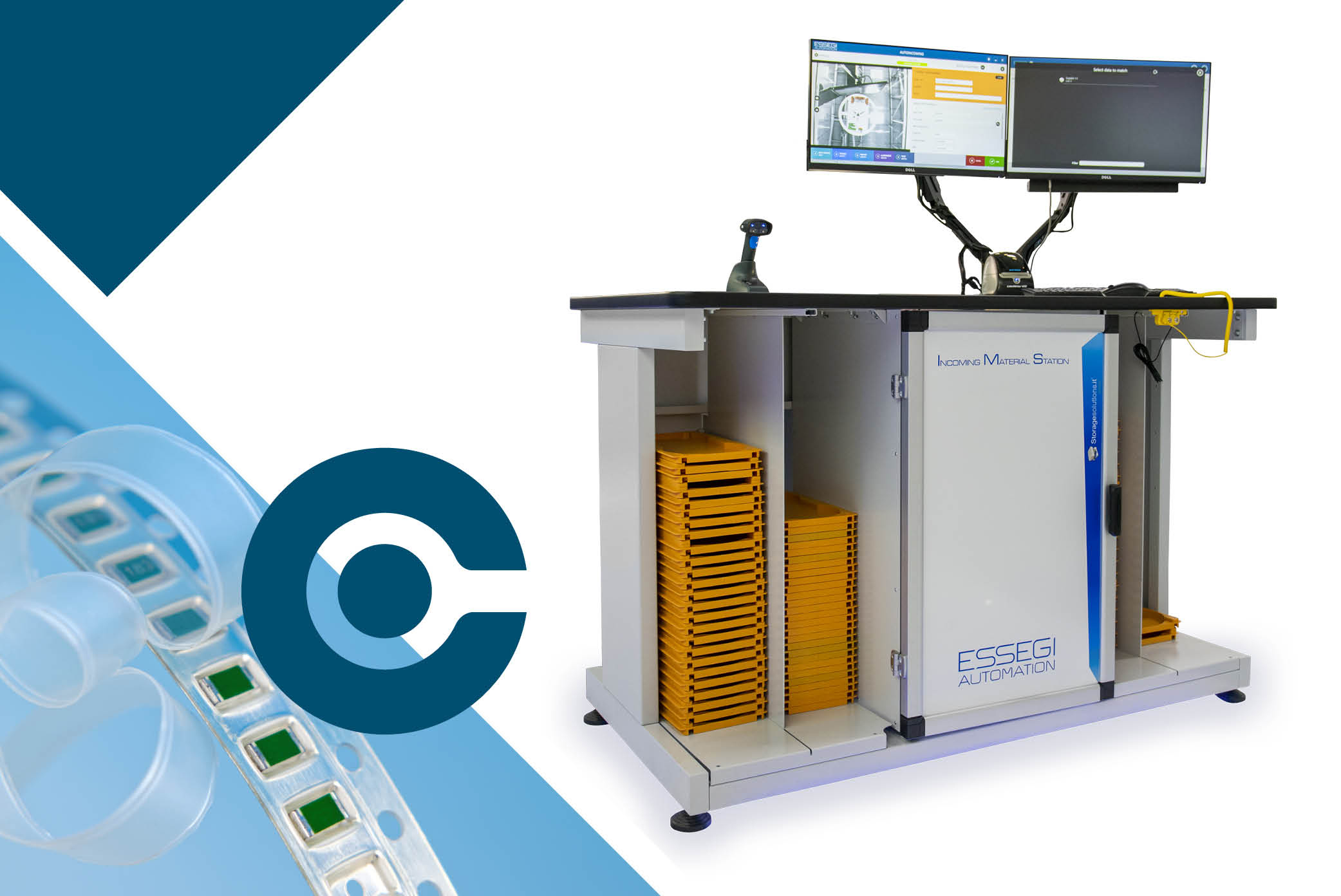 SMD material incoming station
SMD incoming station for Storage Solutions system
The operator who use the Incoming material station will experience a speedy incoming SMD registration, mistakes will be avoided and as a label with unique ID on each incoming material produced by the SMD material incoming station. This will also enable traceability.
You can setup roles for each of your material suppliers, and the Material Incoming Station camera is able to read all label info, take a picture of it (for traceability purposes) and print a new unique label.

- Can connect to ERP, MES, Pick & Place machines etc.
About the SMD Material Incoming Station (MIS)
Specifications & more info
The Material Incoming Station typical setup:
an ESD table with a:
- touch screen monitor
- keyboard & mouse
- camera, high resolution
- label printer
- tray storage under table
- 1D / 2D barcode scanner
- PC



Software package:


- Halcon 1D-2D library

- Auto-Incoming software
- Software Console



Power: 100-240V - Imax: 5A - Frequency 50-60 Hz

Machine size: W 1,6 m x D 0,8 m x operating height: 1,1 m

Machine weight: 101 kg - 222.67 kg (full cases)



More specifications? Downloading product flyer with all info below.
Options - Material Incoming Station
ISM Material Incoming station offers with a lot different options to target what you need - here is some of the most popular options:
Software options
- Part number control
- Delivery note matching
- Picture traceability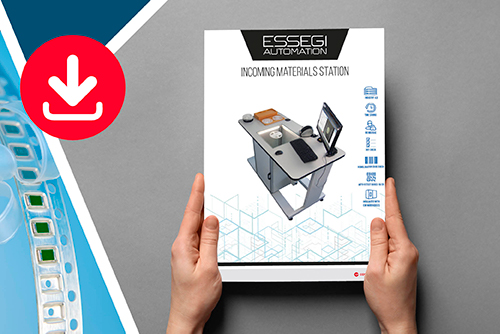 SMD entry station
SMD material incoming station data

Download the SMD Material Incoming Station flyer from Storage Solution. In the flyer you find more information about requirements, a system setup illustration and more smart functions are described in the flyer.

Fast SMD entry!
Material incoming station demo

See how the storage solution ISM Material Incoming Station works demonstrated on video. This way you can get a live introduction to how fast and smart this Material incoming station really is.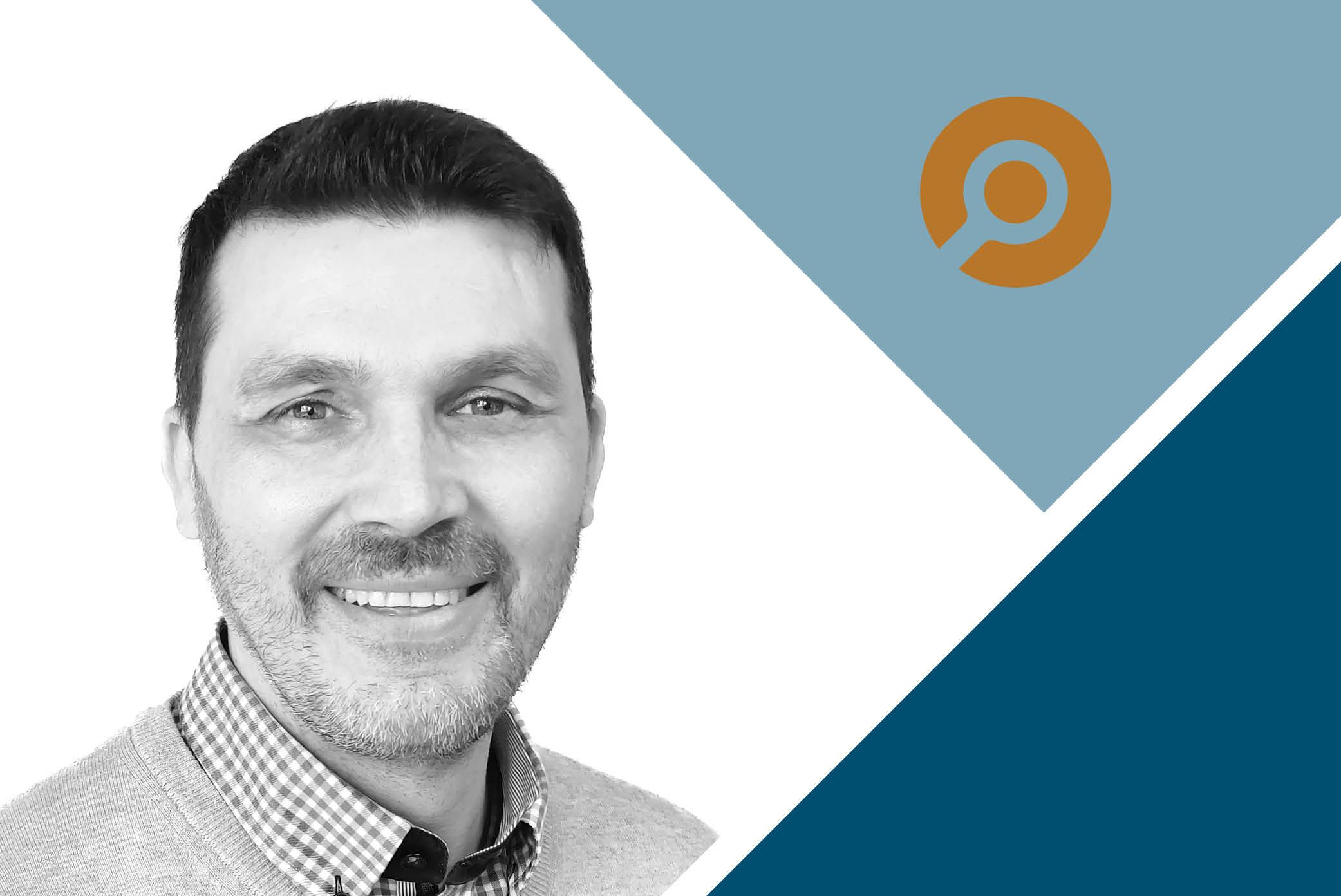 Station price?
or need more info? Just ask

SMD storage solutions like the complete storage solution system from Essegi with cabinet, towers and this incoming material station is what we excel in. Please get in contact if you help, guidance or a price.