YAMAHA SMT equipment
High-end SMT machinery | We offer the complete SMT line from YAMAHA SMT - SMT equipment that 'Revs Your Heart'
YAMAHA SMT machines & software
Exclusive YAMAHA SMT supplier offering YAMAHA SMT machines in Scandinavia & in the Baltic region
The YAMAHA SMT range
A complete assembly line solution - is a YAMAHA SMT line!
CORE-emt A/S is a valued exclusive YAMAHA SMT supplier in Scandinavia and the Baltic region.

YAMAHA Motor Europe awarded CORE-emt as the most valuable distributor in Europe in 2017.

YAMAHA SMT equipment
YAMAHA Motors are the SMT equipment manufactures of the wide range of SMT machinery.
From the YAMAHA Screen printer, YAMAHA dispenser, YAMAHA SPI, YAMAHA Pick & place, YAMAHA AOI, YAMAHA AXI to the YAMAHA software solution.
With both SMT machinery and the YAMAHA software solutions working together, this makes for a brilliant complete SMT line solution.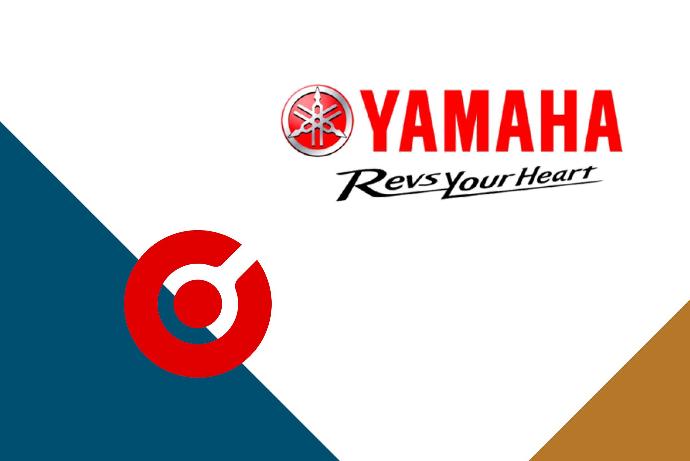 The YAMAHA SMT branch story

The YAMAHA SMT division | The surface mounting division was founded in 1984 as a subdivision of YAMAHA Motor Robotics branch in the YAMAHA Motor Corporation.

With more than 45.000 YAMAHA SMT machines installed in the surface mount industry world wide YAMAHA is a significant player in the SMT equipment marked with their reliable high-quality SMT equipment.

See the YAMAHA SMT equipment >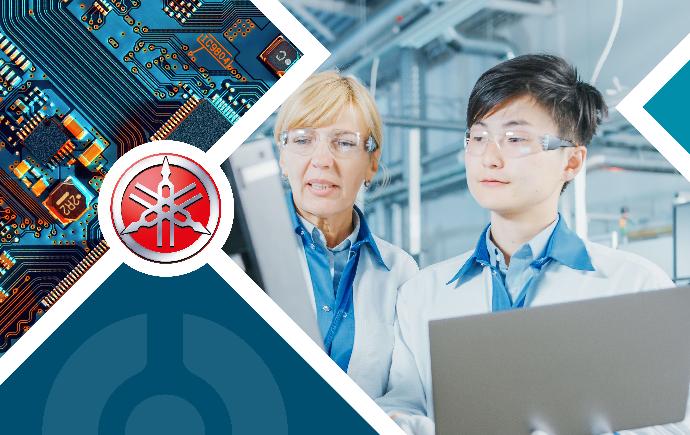 YAMAHA SMT quality & high speed

Mounting technology | YAMAHA SMT equipment is known and highly esteemed for their pick and place units. They are known for their unique ability to place & place even the smallest and more diverse electronic SMD parts with an impressive speed and accuracy.

The YAMAHA mounters are all sold with feeder carts, one single 8 mm feeder for all 8 mm reels, they got incredible speed.


See our range of YAMAHA pick & place machines >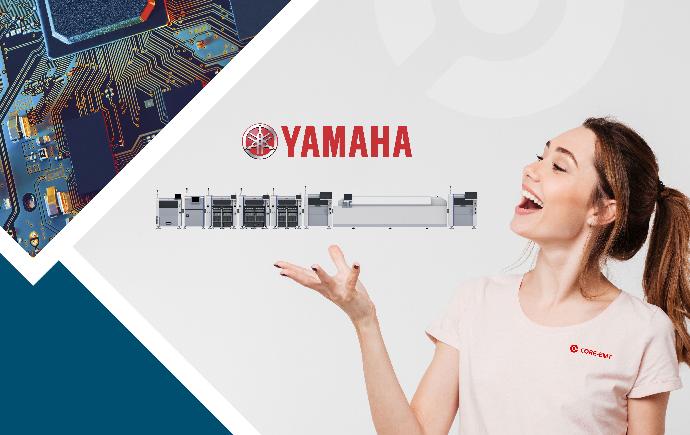 All the way
- YAMAHA SMT

Complete line-up from one supplier | YAMAHA is a holistic manufacturer of SMT production equipment. Setting YAMAHA apart is that focus on getting a production line must run as a whole. You need reliable high-speed units, working together from one end of your line-up to the other.

Two key components in YAMAHA's success is the (camera) image recognition technology for AOI / vision systems and the servo-motor control in screen printers, AOI, SPI, Pick & Place and dispensers.
YAMAHA SMT
With YAMAHA SMT you can expect more. Take a closer look at the newest mounter technology - a game changer in the electronics production industry - presenting a max CPH 115.000 and overdrive motion to achieve highest efficiency
Video | YAMAHA mounter - a game changer >