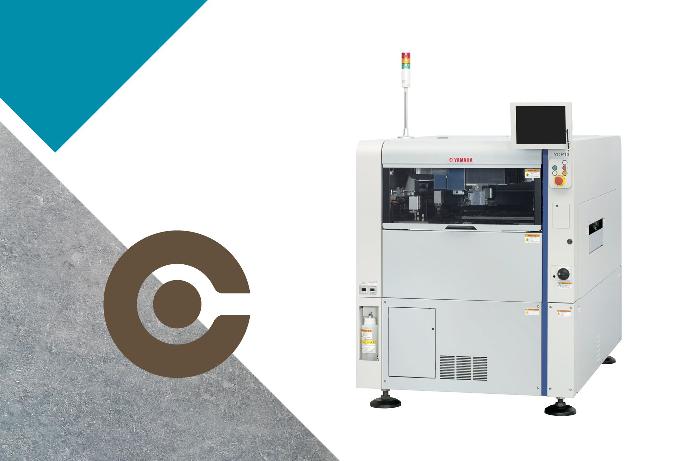 Compact YAMAHA YCP10 solder printer​
YAMAHA YCP10 solder printer

YAMAHA YCP10 solder printer is a high speed solder paste screen printing machine that have the capacity for ultra small chips 008004" (0201 mm).
The YCP10 solder paste Screen Printer unit feature what we call 3S head: Single Swing Squeegee, solder paste filling adjustment, remaining solder paste quantity detection, visual matching and stencil vacuum.
Choose a YAMAHA solder printer for accurate & durable solder printing.
- Best in it's class - Cycle time: 8 sec
About YAMAHA YCP10 solder printer
Specifications & more info
YCP10 YAMAHA - high speed printing 8 sec/cycle



Wet print accuracy: ±25 μm ( 6σ )

Positioning repeatability accuracy: ±10 μm ( 6σ )


Stencils up to L 750 x W 750 mm



Printing head information:
- 3S head ( 3S = Swing Single Squeezee )

- Squeegee speed: 2 to 200 mm/sec
- Squeegee pressing force: 5 to 200 N +/- 2N ( feedback control )
- Squeegee printing attack angle: 45 to 65 degree ( variable control )
- Squeegee blade material: Metal or Urethane

Options:
- 2D print inspection camera
- PCB vacuum system
- UPS system
- Temperature control unit
- Solder Paste-roll volume measurement
- Software: YAMAHA Factory Tools



Machine size: L 1.130 mm x W 1.760 mm x H 1.370 mm

Machine weigh: 1.100 kg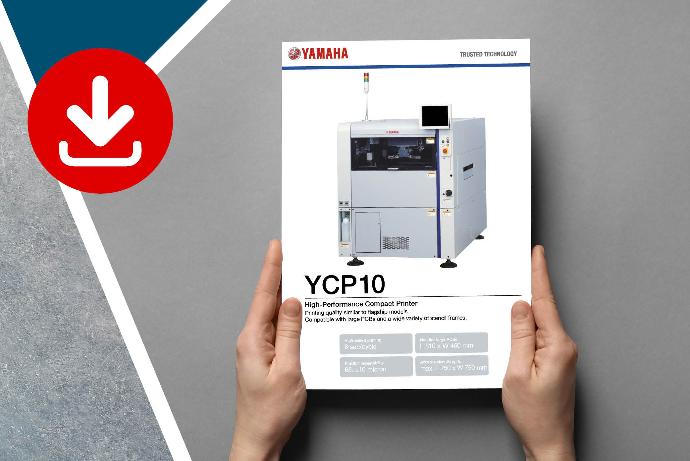 YCP10 spec sheet

Download datasheet on YCP10 | Screen Printer spec sheet to download or to print with more information on the YAMAHA YCP10 solder paste Screen Printer.
Download to see more.

Yamaha YCP10
video
YCP 10 solder paste Screen Printer | See the screen printer presentation video to really get an understanding on how the YCP10 screen printer machine works. See the YCP10 screen printer in action.
Price or more info?

We can help you | Solder printing machinery like the YAMAHA YCP10 is what we excel in.
Do you have any questions about solder paste screen printer please just ask.