New YAMAHA SMT innovations presented at Productronica 2021
It was a delight to inspire visitors by showcasing major innovations to accelerate and enhance surface-mount assembly.
Highlights at Productronica 2021
Yamaha SMT's expo highlights; the new YR-series placement and inspection platforms, are featured for data-driven manufacturing to increase productivity and drive product and process improvement.
They drastically accelerate programming and setup, significantly reduce cycle time, and deliver unprecedented accuracy when placing the smallest components.
'We are delighted that we welcomed many visitors this year, who came to Yamaha seeking solutions to forthcoming challenges.' said Daisuke Yoshihara, Sales General Manager at Yamaha Motor Europe, Robotics Division. 'We continued to support our customers and developed new products during the pandemic and we were happy to showcase our latest innovations to respond to the market's needs.'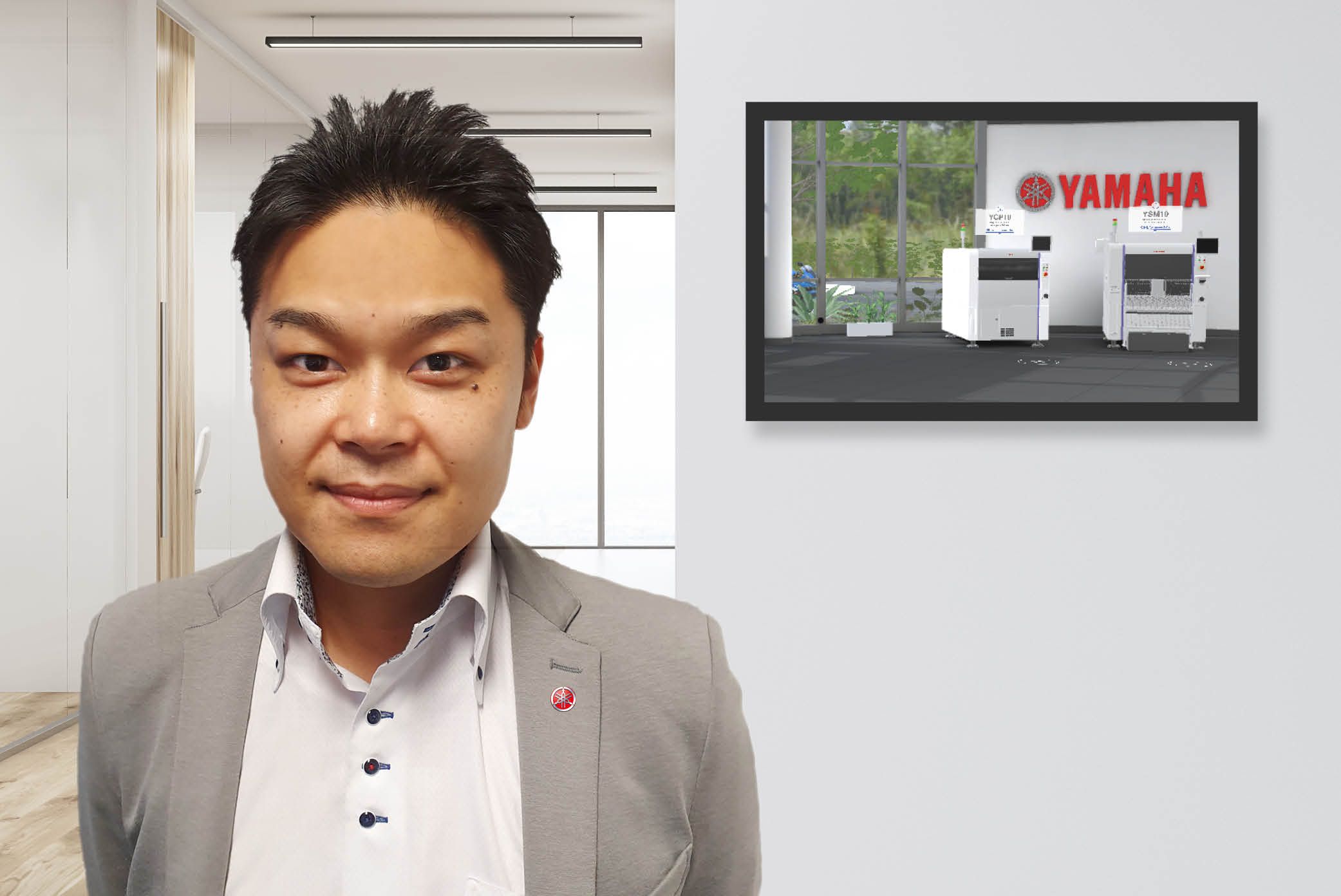 New YAMAHA SMT production equipment
Visitors saw the new YRM20 next-generation mounter with its advanced rotary placement head and low-impact nozzles, state-of-the-art motion control, enhanced vision, and innovative options. They also witnessed the new YRi-V AOI system, which makes Yamaha's superior inspection accuracy accessible to customers using any type of SMT equipment. 
Displayed alongside the new Yamaha YR platforms in the One Stop Smart Solution, the latest YSP10 premium printer introduces a high-speed board transport and new options that minimize human intervention, accelerate cycle time, and raise productivity.
New YAMAHA SMT software
Visitors also saw how advanced software tools such as the customizable Production Analytics Dashboard and the new Yamaha Intelligent Factory data communication platform support smart manufacturing and provides live machine status, advanced process control (APC), live traceability and two-way verification.
Furthermore, they discovered the benefits of the new YSUP software platform that simplifies control of equipment and processes to monitor performance and enable continuous improvement.


Caption: The inspection software table, displaying AOI software solutions in a interactive way, was well visited at Productronica 2021. 
New YAMAHA SMT innovations 
Take a closer look at the 3 YAMAHA units that stole the show at the YAMAHA booth on Productronica 2021.