Flexible component mounting with YAMAHA SMT mounting heads

Our Pick & Place mounting heads supports a wide range of various components sizes and heights. We provide you with the mounting flexibility needed in a modern electronics company.
Simply, setup your YAMAHA Pick & Place machine with the mounting head / heads that supports your production line, to enable the output and quality you desire.
Pick one or combine the YAMAHA SMT mounting heads that will support your production best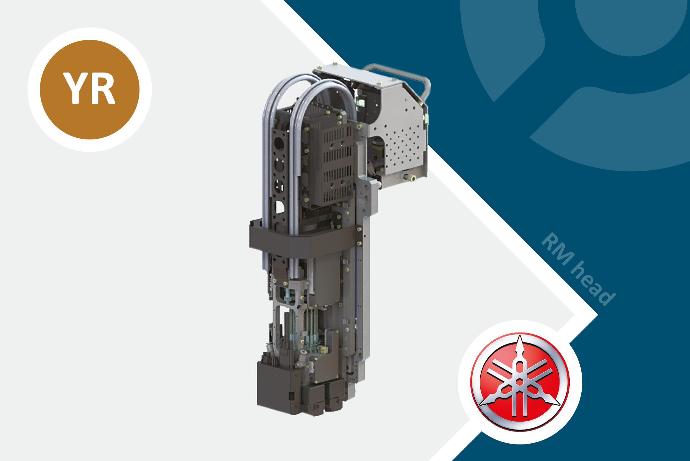 YAMAHA RM head

The RM head is a rotary mounting head that surface mount components at incredible high speed.

The rotary mounting head mounts and handles a wide range of components from 008004" (0201 mm) up to midsized components 6,5 x 12 mm at a staggering high speed.


RM head: 18 nozzles

RM head is available on the YRM20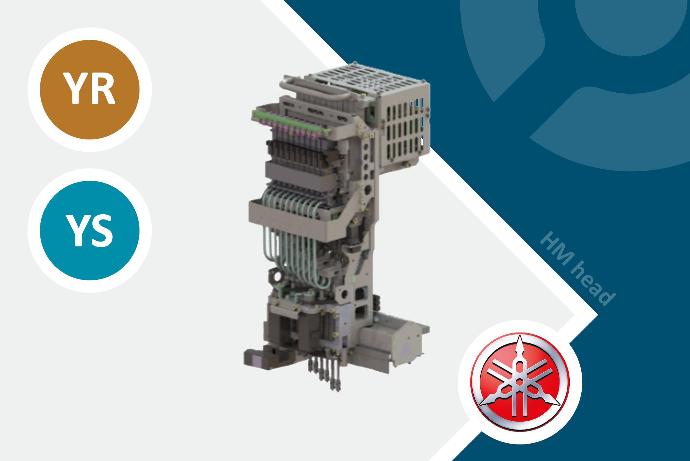 YAMAHA HM head

The HM head is our most versatile mounting head that covers the spectrum of component sizes depicted on the illustration 1 below.

Handling various types of components at high speed makes the HM head is our most sold mounting head, as it supports components sizes from 008004" (0201 mm) up to 55 x 100 mm.

HM head: 10 nozzles

HM head is available on the YRM20, YSM20 and YSM10.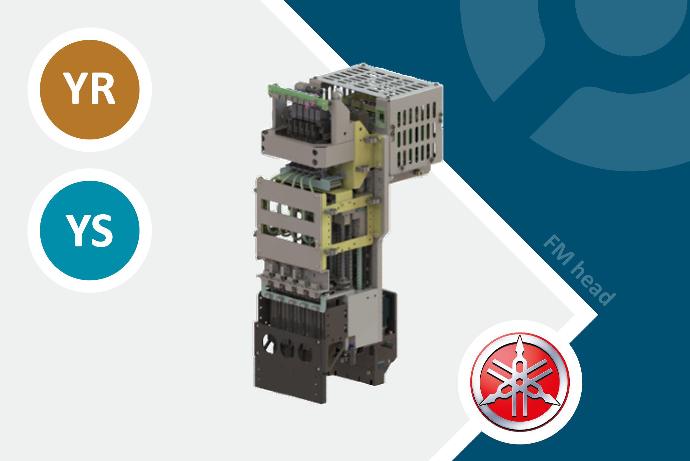 YAMAHA FM head

The super flexible mounting head called the FM head handles component sizes from tiny 03015 mm chips up to 55 x 100 mm components.

The fact that the FM head supports mounting the highest components makes the FM head super flexible and also perfect for mounting most odd-shaped components.

FM head: 5 nozzles

FM head is available on the YRM20, YSM20 and YSM10.

What component sizes does the YAMAHA mounting heads support?
All the way from the super-tiny 008004" (0201 mm) component up to 55 x 100 mm,
the illustration below shows you the overview over the component range the YAMAHA mounting head cover*.


Illustration 1
* Note component sizes are defined in metric / mm & is based on the YRM20 model
Need Yamaha mounting head guidance - or a price?

Get in contact and we will assist you