Yamaha SMT nozzles for SMD mounting
Accurate SMD placement in the Pick & Place machine, is handled with immaculate precision of the modular mounting head that provide exact placement position and height, and the SMT nozzles handles efficient component pick-up and placement of the components.
Yamaha SMT nozzles health-care check
The nozzle health care check is a self-diagnosis and self-recovery function that continuously keep nozzles and Yamaha feeders in an ideal state for SMT production at highest quality.
Yamaha nozzle health-care process
A) Start production
B) Automatic inspection & cleaning of nozzle:
Checks nozzle for solder debris & chipping by sideview camera

Checks correct nozzle eccentricity by camera below nozzle

Checks the nozzle feathers buffing ability ensuring free movement

Nozzle cleaning station that blows high pressure air through nozzle shaft & sideways
C) Nozzle pass or fail
In the new Yamaha YR series; YRM20 and YRM20DL models, nozzles that fail the above inspection are stored in the nozzle station, and can be automatically replaced with spare nozzles.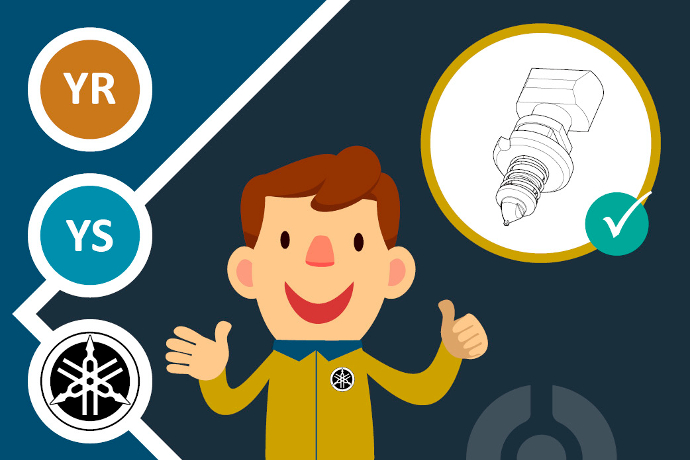 The Yamaha SMT nozzles health-care check is easily scheduled by the user, and the Pick & Place machine will automatically perform checks according to the schedule.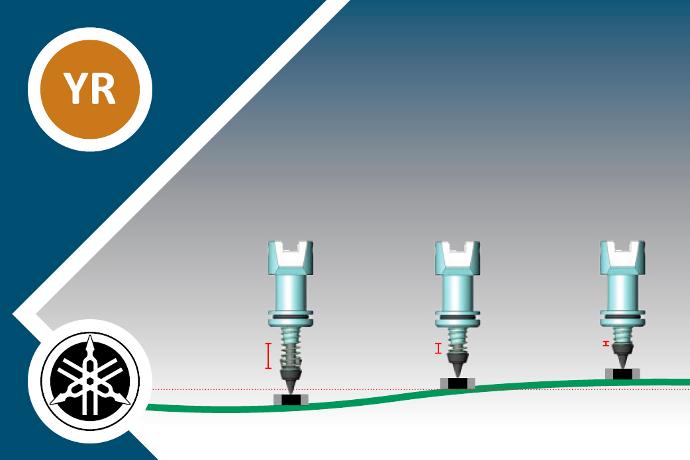 Low impact nozzles for low impact SMT mounting
As the Yamaha Pick & Place machine measures the board warpage, the component mounting height is aligned according to each PCB to prevent the component either to overstress due to over-pressing or not to reach the board properly.
The Yamaha YR series mounters also offers a low static nozzle range; Low impact nozzles with unique ID and low static load / mount spring , that reduce stress on the smallest components such as 008004" (0201 mm) and improve the ability to perform placement of the super-tiny SMDs side by side in narrow spaces.
Need Yamaha SMT nozzles?
We offer nozzles as a single nozzle or in nozzle sets. Contact us for more SMT nozzles info.
Yamaha SMT nozzle cleaning station
The nozzle cleaning is an automatic cleaning feature, that cleans the nozzles by blowing high-pressure air through the nozzle and spline. This keeps the nozzles clean for extended periods.
The SMT nozzle cleaning station is placed just behind the nozzle station, and is available on Yamaha YR and YS series.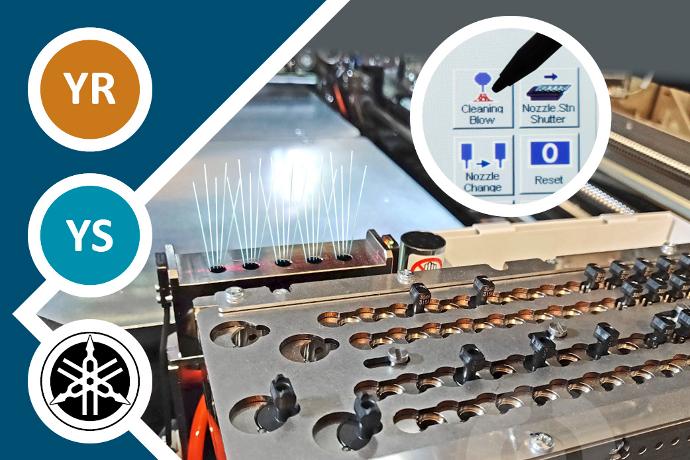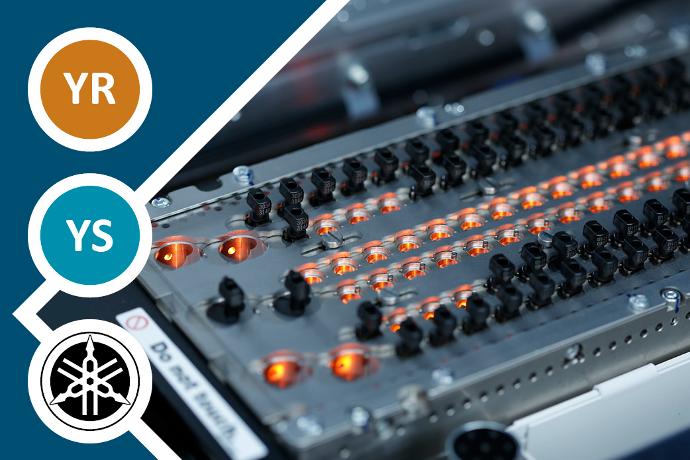 Yamaha SMT nozzle station
The SMT nozzles are safely stored in the nozzle station that is placed inside the Pick & Place machine, in fast access range for the mounting head.
Yamaha SMT nozzle station is found the Yamaha YR and YS series.