Ele-one's big ambitions lead to a new complete SMT line investment 
In the Finnish town Kempele, just south of Oulu, you find the customer-driven Electronics Manufacturing Services company; Ele-One that are specialized in advanced high-mix / low-medium volume PCB assembly. 

Ele-One was founded by Ilari Ilvesluoto in 1997 and in 2020 Ilari Ilvesluoto sons Vili and Jere joined the family business as co-owners.

This didn't just mean youthful energy and more manpower, it also meant a step towards modernization and a big investment in new technology; a complete SMT line solution, that already have proved to contribute to company growth. 

'I believe our loyal – and growing - customer base appreciate our ability to optimize and always do better' share Ilari Ilvesluoto and continue

'A significant cornerstone at Ele-One have always been our natural curiosity and interest for electronics production. It is a key element in our foundation that ensures that we continuously learn and acquire new skills.'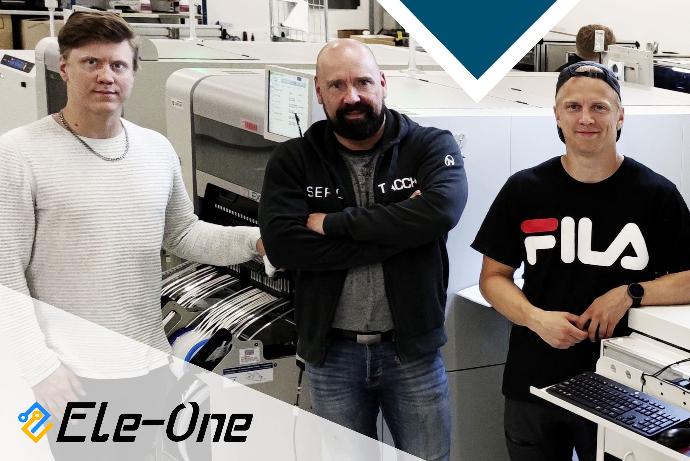 Big ambitions for expansion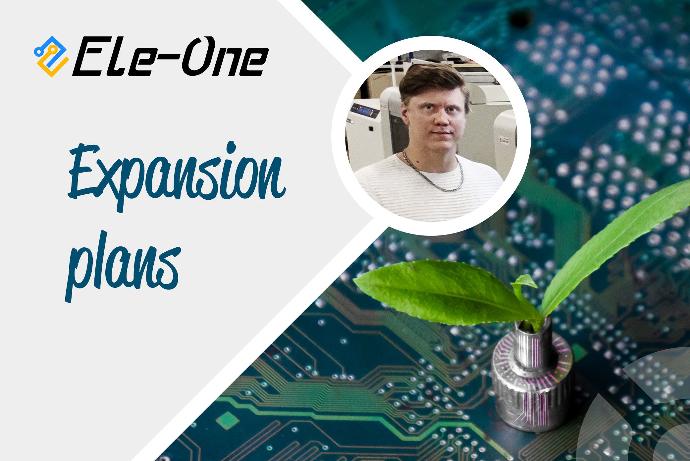 Ele-One are confident that their new production line equipment is a smart investment in the future. 
'We aim to grow from 10 to 20 employees in 2 – 3 years to evolve and give our customers access to the best services.' Jere Ilvesluoto explains 

'To reach our goal first we needed to invest for future tasks such as bigger capacity and more precise placement of smaller components. Therefore, our new complete SMT line was implemented a few months back.'

SMT line investment is already a success 
The optimism at Ele-One shines through. 'In the few months since the new SMT line was installed and training was performed in only one week in February 2021, we have since then raised our capacity by a factor 3, our printing process is at a higher standard and the SMD placement is more precise, even with the smallest components' says Ilari Ilvesluoto.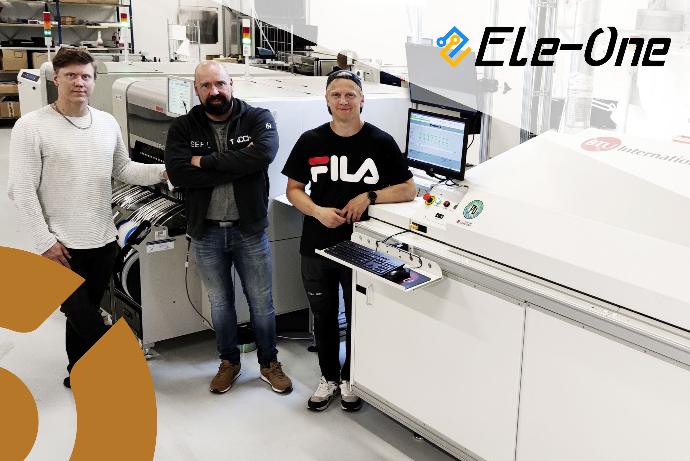 With the higher capacity, Ele-One customers can acquire larger PCB batches in less time at a higher quality, just as prototypes and 0-serie products to product development and engineering companies is approved with the accurate solder printing and precise mounting.
Internally Ele-One decided to trust the entire assignment to one single SMT equipment supplier. 
'Not only did we get a fantastic package deal by placing 'all our eggs in one basket', we experienced the installation and training went smoother than we expected, the support have been fast and with sufficient answers.
We feel that our new supplier; CORE-emt got our back.' 
Ilari Ilvesluoto shares about his new partnership with his new supplier that provided the entire SMT line equipment and the CORE-emt inhouse service team performed line installation, training and support.
A total brand shift on the entire SMT line

Ele-One did not only get new line equipment they also changed Screen Printer and Pick & Place brand in the same process to YAMAHA SMT.

Their reflow oven is from BTU International now and conveyors from  Nutek.