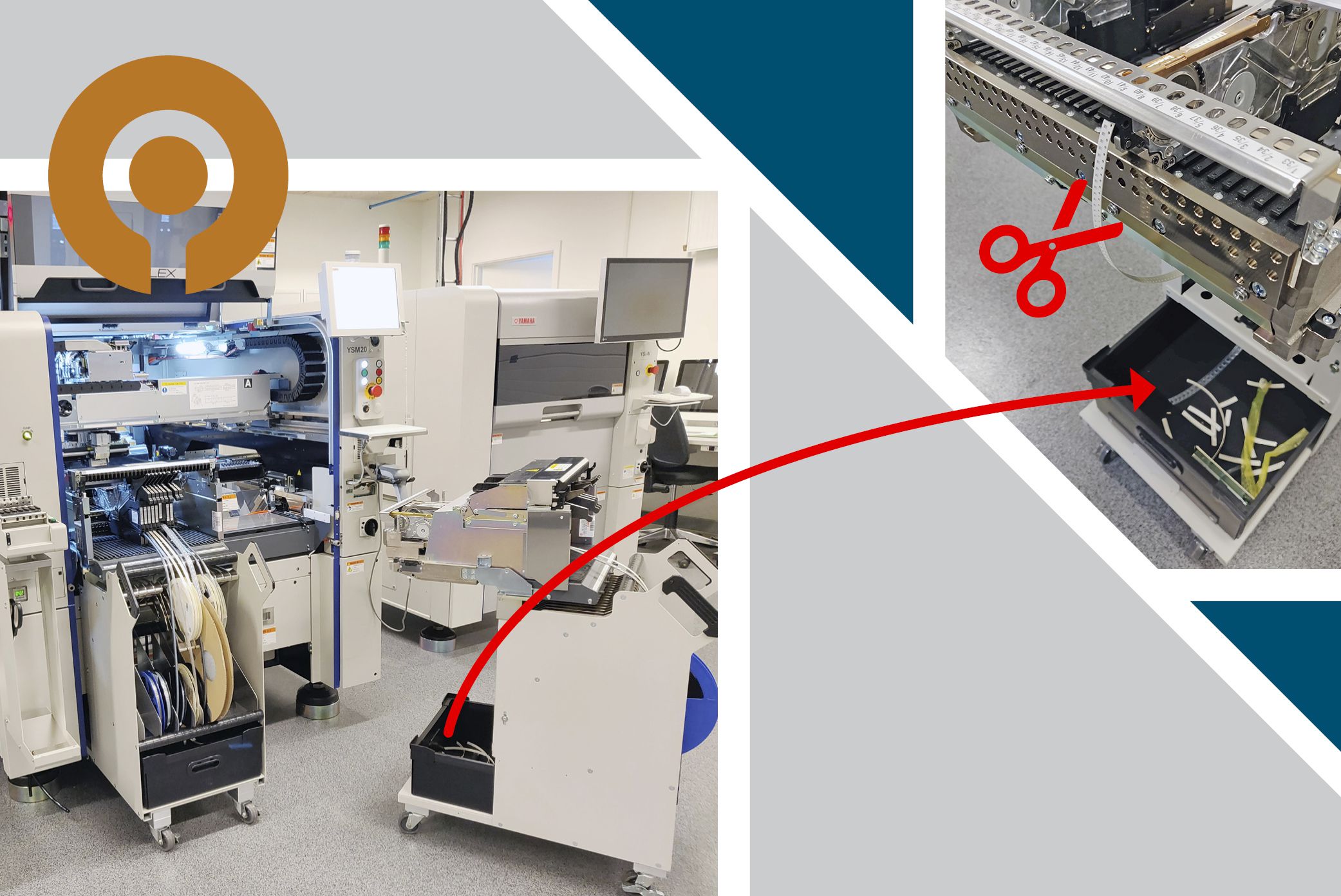 YAMAHA FES cart
Feeder cart for YAMAHA YSM20 models
- so much more than just a cart for your feeders. With the YAMAHA FES carts you have an excellent way to setup and load feeders on your a setup stations for the YSM20 Pick & Place machines with bulletproof setup software to kit up for a new job.

A FES cart gives you fast & easy feeder handling with less heavy lifting for the operator. The FES cart also have a waste container at the bottom, that collects the automatically cut of tape from the reels - all while production is running.

- The FES cart is on wheels = Less heavy lifting
About YAMAHA FES cart for YSM20 modulars
Specifications & more info
FES Feeder Exchange System
FES cart for feeders on the YSM20 models



YAMAHA feeder cart is on wheels



Each FES cart can hold 32 reels (8 mm)
The YSM20 Pick & Place can hold 2 carts on each side = 4 carts x 32 reels = 128 (8 mm) reels in total.



External dimension: approx. W 550 x H 900 mm

Weight: approx. 70 kg
FES cart
Video
See how it works

YAMAHA SMT feeder setup and transport of feeders on the FES cart. Set up for a new job with no heavy lifting and easy transport.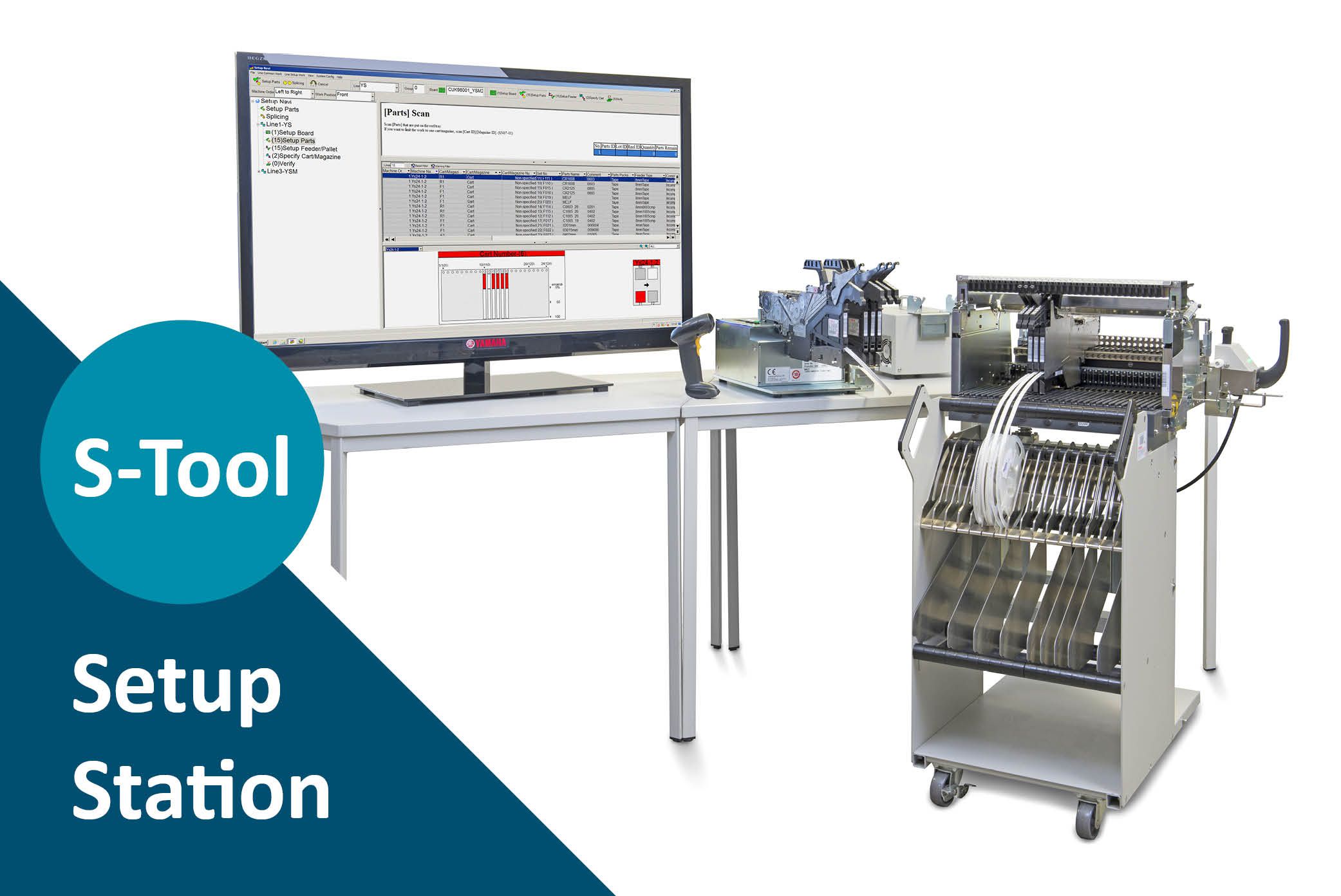 FES & setup station
Setup to new job

Setup for a new job is perfectly done with YAMAHA S-tool setup station for verification before reel is placed into the FES cart.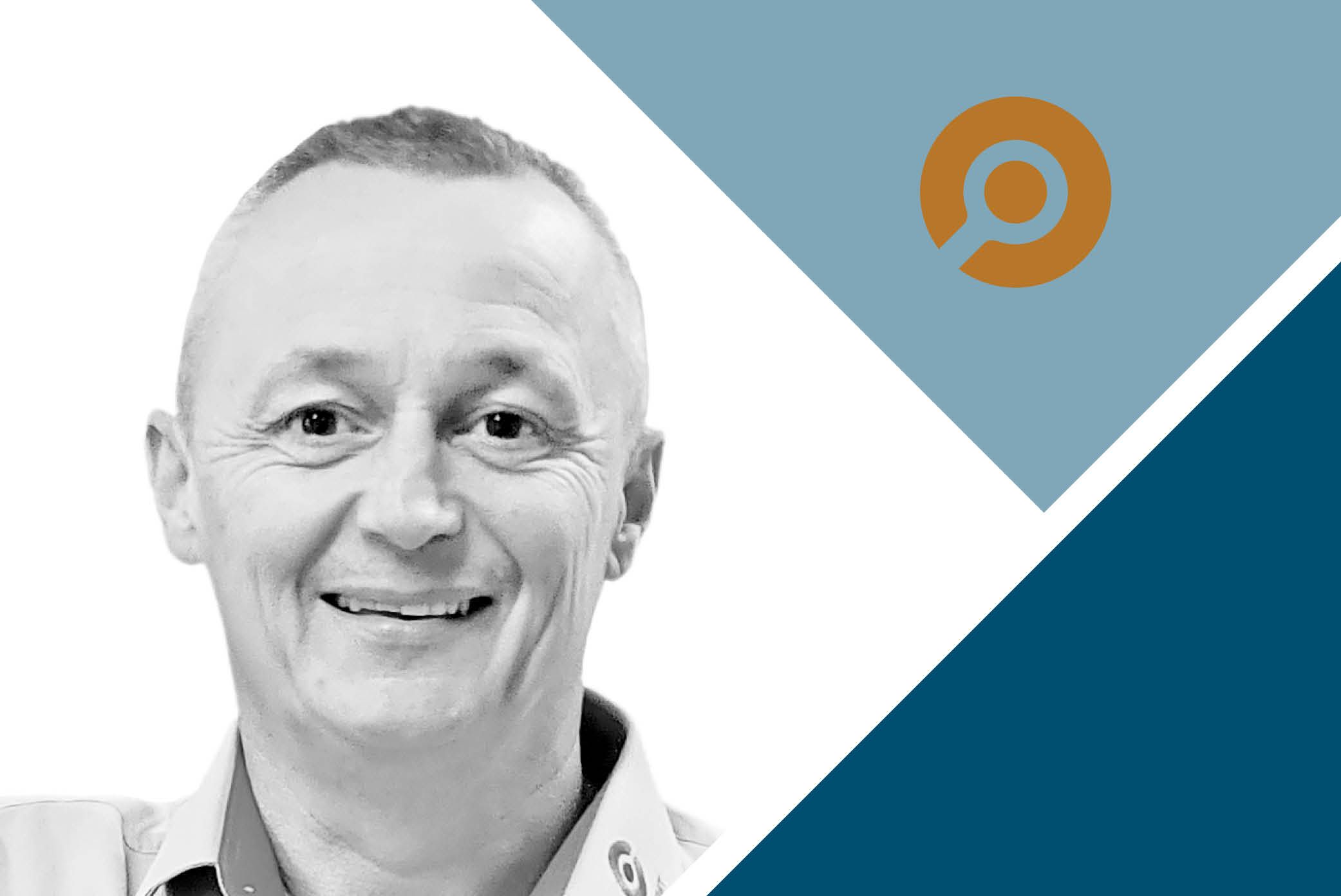 Price or questions?
Ask about the FES feeder cart

The YAMAHA feeder storage cart is both for production setup and to feed the YSM20 pick and place when the SMT line is up & running.